A woman who practices Catholicism says she was wrongfully terminated from her job at a bottled water company in Nevada because she refused to convert to Scientology.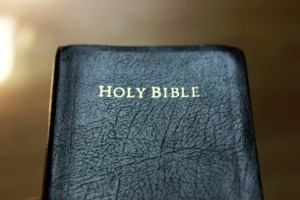 The employment lawsuit asserting religious discrimination alleges the worker was under pressure to watch pro-Scientology videos and was turned down for a pay raise when she did not show interest in switching faiths.
Based in Las Vegas, the company, Real Alkalized Water (also known as AffinityLifestyles.com) is owned by Nevada state Assemblyman Brent Jones, a Republican. His son, who is vying for an open state Assembly seat in the November election, is the executive vice president of the firm. 
According to the complaint in Echevarria-Hernandez v. Affinitylifestyles.com, Inc., plaintiff was hired to work at the company in March 2015 under the title of "brand ambassador." The company sells water that is reportedly infused with electrons, which the company says works to "restore balance" to one's body.
Her very first day on-the-job, plaintiff says she was made to watch a number of videos that had messages with strong religious undertones. One of those was "The Secret," and there were several others based on Scientology teachings.
She was informed by her supervisor that she would receive a raise of 25 cents hourly if she successfully completed a series of "self-betterment" classes. Plaintiff said she did try to sit through the classes, but could not finish as there was a great deal of pressure to convert to Scientology. She expressed discomfort and left.
When she later told her supervisor she could not finish the classes due to the Scientology underpinnings – specifically because she was baptized Catholic and attended a Christian church – she was informed she would not be eligible for raises.
It soon became clear to plaintiff, she says, that she was being shut out by the other employees, all of whom shared the same religious beliefs.
In October 2015, about six months after she started, she was written up three times in a single day for failure to fulfill her job duties. This was despite the fact that for her entire time there previously, she had no complaints or write-ups regarding her performance. The very next day, she was fired.
Plaintiff now alleges in her employment lawsuit that this was wrongful termination because the firing had nothing to do with her performance and everything to do with her refusal to convert religions.
Her federal lawsuit alleges violations of the Civil Rights Act (applicable to any company with more than 15 employees) and violations of state law that constituted as unlawful employment practice, retaliation and discrimination.
She is seeking punitive damages in addition to compensation for lost income and benefits and emotional distress.
At this juncture, no court date has been set and the owners of the company declined to respond, saying they had yet to review the court files.
Legal scholars say the success of the case is going to depend largely on the content of the videos. Although it is not illegal to discuss religion at work, it can cross the line if it turns into a situation that creates a hostile work environment for those who do not share the same beliefs. Certainly, a company that ties raises or other job-related benefits to one's religious beliefs is also violating the law.
Contact the employment attorneys at Nassiri Law Group, practicing in Orange County, Riverside and Los Angeles. Call 949.375.4734.
Additional Resources:
Catholic woman files lawsuit claiming she was fired for not accepting Scientology, May 2016, Fox News Latino
More Blog Entries:
Report: Increase in Paid Family Leave in California, April 30, 2016, Orange County Employment Lawsuit Blog