A California appellate court reversed a $285,000 verdict in favor of a former spa worker who alleged her employer failed to take reasonable steps necessary to protect her from the sexual harassment and gender discrimination of two customers.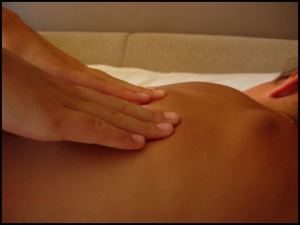 The issue was that although jurors ruled defendant was not liable for sexual harassment or gender discrimination, it nonetheless found defendant liable on plaintiff's claim for failure to take reasonable steps to prevent the actions. (Jurors did not find defendant liable for failure to prevent racial harassment, which plaintiff had also alleged.)
The California Court of Appeal, Second Appellate District, Division Five, ruled in Dickson v. Burk Williams, Inc. that when a jury finds that the sexual harassment that occurred wasn't sufficiently pervasive or severe enough to result in liability, there can't also be a finding that the employer failed to take reasonable steps to prevent it.
This case is interesting for a number of reasons, not the least of which for the fact that it addresses sexual harassment by customers – not fellow employees. This was underscored in the 2003 case of State Dept. of Health Services v. Superior Court, in which the 4th appellate district ruled an employer can indeed be liable for harassment/hostile environment when it is shown the employer failed to take reasonable steps to prevent and correct workplace sexual harassment. It also must be shown the worker used preventative and corrective measures provided by employer, where those corrective measures would have provided some measure of relief to the worker. This language is codified in California Gov. Code 12940(k).
Federal courts too have held that where claims of sexual discrimination and/or harassment/hostile working environment are not adequately proven, there can be no claim for failure to prevent. (See the 2013 case of Oliver v. Microsoft Corp.)
In Dickson, a massage therapist sued her employer under the California Fair Employment and Housing Act after being subjected to unwanted conduct by two customers.
She alleged that while she enjoyed her work, the company refused to act when she complained about the actions of two customers. In the first case, a male customer groaned and made a sexually-oriented movement on the table. She said she complained, but no investigation was initiated. In the second case, she said a male physician receiving a massage exposed himself to her. Again, she alleged she complained and no action was taken.
Plaintiff asserts these customers should have been asked to leave and not return. That did not happen.
Defendant company, however, said it did take the complaints seriously and launched an investigation. However, the male customers denied her allegations.
When the case went to a jury, defendant proposed a special verdict form that would have indicated jurors should forgo debate on the failure to prevent claim if they did not find the employer liable for sexual harassment or discrimination. However, the trial court rejected this request and jurors proceeded to weigh all claims.
Jurors decided the failure to prevent claim in plaintiff's favor, and awarded her $35,000 in compensatory damages for lost wages and emotional distress and $250,000 in punitive damages.
Now, that award has been reversed.
This will likely impact the way in which the courts issue jury instructions in similar cases.
Contact the employment attorneys at Nassiri Law Group, practicing in Orange County, Riverside and Los Angeles. Call 949.375.4734.
Additional Resources:
Dickson v. Burk Williams, Inc. , March 6, 2015, California Court of Appeal, Second Appellate District, Division Five
More Blog Entries:
Flood v. Bank of Am. Corp. – Bisexuality Discrimination Lawsuit Revived, March 13, 2015, Orange County Sexual Harassment Lawyer Blog