Verbal employment agreements – including those pertaining to wages – are legal and valid. However, they can be tough to prove, which is why it's always better to get those facts in writing.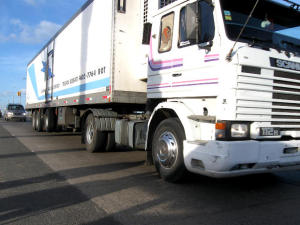 Failure to do so may result in an a greater uphill battle in court, though they may not be impossible to prove with enough circumstantial evidence.
The recent case of Arlington v. Miller's Trucking, Inc., before the Montana Supreme Court, a truck driver sued his former employer claiming he was owed wages in accordance with a verbal employment agreement, and further he was not properly paid overtime. Although a hearing officer with the state labor department issued findings favoring the employer and the district court affirmed, the state supreme court reversed in part, sending portions of the case back to the lower courts for further consideration.
According to court records, plaintiff worked as a long-distance truck driver for one year, starting in 2008. He claimed he was owed wages in accordance with a verbal agreement which guaranteed him payment of between $60,000 and $70,000 a year, and also that his employer owed him unpaid overtime wages.
Plaintiff based his claim at least partially on advertisements issued by defendant employer. However, the court found those ads alone were not enough proof that a verbal employment agreement existed.
On the issue of unpaid overtime, plaintiff presented evidence of hours worked, which appeared to show extensive overtime. The company asserted worker's representation of work hours was not credible, presenting its own evidence to suggest worker's documents greatly inflated the number of hours he worked, and that it couldn't keep proper track of all worker's hours because he failed to report them as requested at the end of each pay period.
A hearing officer decided in favor of employer on this issue, finding worker's records inconsistent and also weighing testimony from other employees who said they saw plaintiff resting during hours they claimed he was working. Additionally, other workers testified it took them substantially less time to complete the same work as plaintiff.
Upon review, the state supreme court found a key flaw in the lower courts' findings: The attribution of fault to employee for employer's failure to keep a log of employee's hours. The hearing officer found the company required and even demanded the worker to report his hours every two weeks, and that worker refused to comply, ultimately making him equally responsible.
However, per the 2009 decision in McGrath v. Cent. Masonry Corp., it is on the employer to maintain accurate and adequate records of worker wage and hours – even when an employee is considered responsible for reporting his or her own hours.
This point is further underscored in provisions of the federal Fair Labor Standards Act. The case law on this point too is clear: Companies can't be allowed to benefit from their own failure to maintain adequate and accurate record-keeping systems. By keeping the burden on the employer, it creates an incentive to ensure accurate, complete records are maintained.
That means the worker's failure to track/report hours didn't absolve the company of its own duty to maintain records for wage and hour law purposes.
So on this point, the court reversed and remanded.
However, the court found there was still not adequate evidence of a verbal employment agreement regarding his wages.
Contact the employment attorneys at Nassiri Law Group, practicing in Orange County, Riverside and Los Angeles. Call 949.375.4734.
Additional Resources:
Arlington v. Miller's Trucking, Inc., March 3, 2015, Montana Supreme Court
More Blog Entries:
Franchises Face Wage-and-Hour Lawsuits, Feb. 28, 2015, Orange County Wage and Hour Lawyer Blog