Employment discrimination against workers and applicants with disabilities unfortunately remains an all-too-common reality, despite California and federal law prohibiting such practices. Statutes require companies to give fair consideration of applicants regardless of disability, so long as the individual can perform essential functions of the job with reasonable accommodations. Proving disability discrimination, however, can sometimes be difficult though because, as our Los Angeles disability discrimination employment attorneys can explain, employers aren't always blatant about it.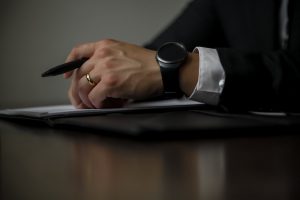 Report: Teen Refused Job by Manager Who Explained, "We Don't Hire People With Disabilities"
Not so for an incident recently reported by a 19-year-old Virginia man with cerebral palsy. As reported by a local television station, the recent high school graduate explained he arrived for a scheduled interview or an associate position at a home decor retail store. He'd confirmed the appointment via text message before arrival. However when he got there, he said the store manager took one look at him and stated, "Oh, no, we don't hire people with disabilities."
The job applicant said he responded by asking if there was any position at all he might be able to work. The hiring manager reportedly responded with a curt "No" before walking away.
After the report aired, the company released a statement saying it is committed to the principles and statutes of fair employment laws. An internal investigation has been launched, and the company said corrective action will be taken if necessary.
The applicant says he only wanted to be given a chance, and instead left feeling never more insulted in his life.
Our Los Angeles disability discrimination employment lawyers don't find the alleged discrimination so surprising, but the flagrant delivery is pretty stunning. If this incident indeed occurred as the young man described, it would reflect an obvious disregard or ignorance of federal and state labor laws. Companies can be held legally responsible for both, as they are required to provide hiring managers with training on state and federal laws, such as the American with Disabilities Act, the Rehabilitation Act of 1973 and the Civil Rights Act of 1964.
Job Applicants With Disabilities Have Rights
As explained by the EEOC, job applicants with disabilities applying for jobs with any employer of any size should know the ADA protects against job discrimination on the basis of that disability – existing, past or perceived. Employers cannot ask whether a job applicant is disabled, but can ask whether reasonable accommodations will be requested by the worker if he or she is hired. As long as one can perform the fundamental job duties with accommodations that are reasonable, their disability should be a non-issue in hiring decisions.
A reasonable accommodation is any type of adjustment or change to one's work environment that allows an otherwise qualified worker to do the job. It could a modified work schedule or providing certain special equipment – basically whatever will make the workplace usable and accessible to those with disabilities and doesn't cause the company an undue hardship.
If you have questions about whether you may have a disability discrimination employment claim, our labor law attorneys can help.
Contact the employment attorneys at Nassiri Law Group, practicing in Orange County, Riverside and Los Angeles. Call 949.375.4734.
Additional Resources:
Teen with cerebral palsy says he was denied job interview: 'We don't hire people with disabilities', April 3, 2019, Tribune Media Wire
More Blog Entries:
Talk to a Private L.A. Employment Attorney Even if Required to Start With EEOC, March 30, 2019, Los Angeles Employment Lawyer Blog