A prominent, national law firm is facing a growing number of lawsuits pertaining to its secretive compensation system that former attorneys say hides systematic pay discrimination against women. Some of those include claims, filed in 2018, included plaintiffs who worked for the firm in California, as the ABA Journal reported.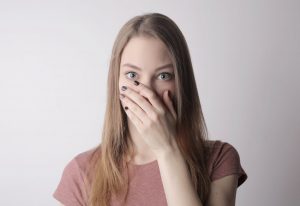 In that case, the lawsuit alleges there was an enforced "code of silence" with regard to pay and productivity wherein partners kept compensation information confidential. That left female attorneys out in the cold, unable to discover or attempt to equalize their pay. Guidelines at the firm were reportedly changed to discourage – but not outright forbid – discussions of pay among partners and employees.
Recently, a U.S. District Court for the District of Columbia denied the law firm's motion to dismiss these lawsuit, though the court did dismiss several of the pregnancy discrimination claims.
Is Pay Secrecy Legal? 
Courts have been willing to shield pay data information from public view in previous cases. For instance, a federal appeals court last year granted a request by Microsoft to seal some records in a gender discrimination lawsuit alleging that the company's performance evaluations left women at a disadvantage. A California court made a similar ruling in a previous gender discrimination class action lawsuit against technology company Oracle Corp. As Bloomberg reported, that Equal Pay Act case on behalf of 4,000 women cleared a major legal hurdle that will allow it to continue.
Companies say there are numerous reasons why a business would be reticent to have that information made public – namely that it could provide a road map for competitors in recruiting efforts.
However, employer policies of pay secrecy among coworkers violate state and federal labor laws. Unfortunately, it seems to remain a continuing practice, particularly among tech companies. Two years ago, a one-question, true-false survey was sent out to thousands of tech employees from thousands of companies. The question was, "At my current workplace, I have been discouraged by HR/management from discussing my compensation with other employees." The survey revealed 60 percent of the 9,000 respondents answered, "true." It was more common at certain companies (namely, Oracle and Microsoft) than others.