Dynamex v. Superior Court of Los Angeles County is yet another example of a package delivery service trying to classify its drivers as independent contractors instead of employees to avoid paying overtime and benefits. This case was heard before Court of Appeal for the State of California Second Appellate Division.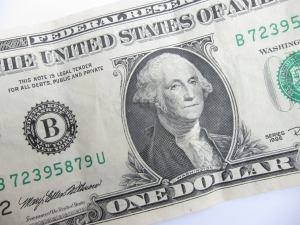 In Dynamex, two men were hired by delivery service as drivers. Prior to 2004, delivery service had classified all of its drivers as employees protected by California state employment laws. In 2004, delivery service converted the official status of all driver-employees to independent contractors.
Plaintiffs filed suit against delivery service in 2005, alleging that they had been wrongfully misclassified as independent contractors in violation of California law. In the complaint, drivers alleged that none of the job requirements had changed along with their official title. Plaintiffs attempted to have their case set as a class action lawsuit with them being the name plaintiffs and the other 1,800 company drivers being members of the class.
This request for class certification was initially denied, but after being reversed by the Court of Appeal, the trial judge certified the case as a class action lawsuit in 2011. Delivery service attempted on two more occasions to have the class decertified, but both attempts failed.
Our Orange County employment misclassification lawyers can explain that companies will typically try to classify employees as independent contractors so they save a significant amount of money by not paying overtime rates, are not required to withhold taxes or pay the employer's portion of Social Security tax, and are not required to provide benefits to the workers.
In Dynamex, after the Court denied both motions, delivery service filled a petition for writ of mandate in which it argued that the California Superior Court had used an incorrect definition of the term employee than provided in the California Industrial Welfare Commission (IWC) wage orders with respect to the status of individual class members.
Essentially, delivery service argued that each employee's situation could be different, so it is unreasonable to litigate all of the claims in a single class action lawsuit. The appellate court issued a show cause order as to why the case should not be decertified. The court agreed that the trial judge correctly applied the IWC definition of employee to claims pertaining to Wage Order No. 9, but not as to the claims that fall outside of the order. Those claims would be properly governed by the common law tests to determination if a worker is an employee or independent contractor.
The facts supporting this ruling were when plaintiffs sent the required questioners to tentative class members, the responses proved the class was unworkable. The court allowed plaintiffs to amend the definition of employee but required a strict adherence to common law definitions. The appellate court held that this definition was not applicable to all claims. The court issued an order that the trial court must reevaluate the class certification with respect to all claims falling outside the IWC order.
Employment lawsuits can be filed with assistance from the Nassiri Law Group, practicing in Los Angeles, Riverside, and Orange County. Call 949.375.4734.
Additional Resources:
Dynamex Operations West, Inc. v. The Superior Court of Los Angeles, October 15, 2014
More Blog Entries:
California Worker Wins Wrongful Termination Lawsuit, January 1, 2014, Los Angeles Employment Lawyer Blog