For many California residents, employment discrimination is an all too common part of life, with experiences ranging from subtle biases to outright threats, violence or loss of opportunities to advance.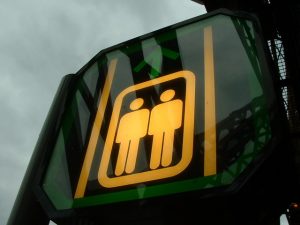 Certain groups receive the brunt of this treatment more than others: Women, the elderly, people of color, LGBTQ community members, those from certain foreign nations or followers of some religions. But the discrimination compounds for people who fit more than one of these categories. This inter-sectional discrimination can be seen in particular among people in a racial minority group as well as the LGBTQ community.
According to a recent poll by the Harvard T.H. Chan School of Public Health, NPR, and the Robert Wood Johnson Foundation, people of color said they had been discriminated against at twice the rate as white respondents for being LGBTQ when applying for jobs, as well as in police interactions.
The survey results show that 13 percent of white LGBTQ respondents said that they experienced discrimination when applying for jobs. The number jumped to 32 percent for people of color, and sat at 20 percent for all LGBTQ respondents. When survey repondents belong to more than one demographic, it becomes nearly impossible to tell if the source discrimination comes from their LGBTQ status or racial prejudice or both.
According to an NPR report, LGBTQ people of color need added support from their communities, but they often cannot find it from people within the LGBTQ circles, who often focus their energies on broader issues that affect everyone, such as marriage equality. But sources say things like marriage are often a viewed as a luxury to people of color who also experience additional discrimination due to their sexual orientation. Often, people in this group must focus on fighting for their ability to find work to provide for their families and being seen as equals when participating in their communities.
Likewise, people of color might form communities to protect one another from discrimination, but they do not offer much shelter for those targeted for their sexual orientation. Latino LGBTQ people may even find themselves dismissed within in their own communities, which often foster conservative Catholic values, with unfavorable views on homosexuality. Thankfully, recent advances in education and overall shifting views are beginning to change this perception, with younger Latinos being more inclusive in their networks.
Our California employment discrimination lawyers are well-versed in both racial discrimination and LGBTQ discrimination cases. If you are experiencing both types of discrimination in the workplace or while applying for jobs in Orange County, it is important to consult our knowledgeable team for guidance.
Title VII of the Civil Rights Act of 1964, Sec. 701 prohibits employers from discriminating against anyone based on their sex, race, color, national origin, and religion. The California Fair Employment and Housing Act, Article 1, 12940 also extends those protections to include sexual orientation, gender identity, and gender expression. However, despite these protections, such discrimination can be difficult to prove. Our attorneys have a strong understanding of the federal, state, and local laws to help you build the most effective case possible.
Contact the employment attorneys at Nassiri Law Group, practicing in Orange County, Riverside and Los Angeles. Call 949.375.4734.
Additional Resources:
For LGBTQ People of Color, Discrimination Compounds, Nov. 25, 2017, by Deena Prichep, NPR
More Blog Entries:
Workers Allegedly Fired for Being "Too Gay" in California, July 12, 2017, Orange County Employment Lawyers Blog