"Gig" employment, also known as the, "sharing economy," has exploded across the country, with increasingly more services following in the footsteps of the likes of Uber and Grubhub. These businesses often use apps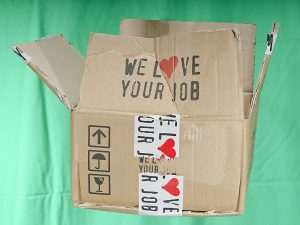 to connect workers with customers for one-time services. These companies amass an eager base of workers who sign up for shifts as able, delivering groceries, transporting passengers, and more.
Many workers view gig employment as a flexible and easy way to earn extra money, while employers view it as a cheap way to staff a robust labor pool.
However this dynamic has led to a growing number of employee misclassification lawsuits as the debate comes to a boil as to whether these workers are independent contactors or employees (with all the rights that employees receive).
Delivery start-up Postmates is the latest in the long line of litigation against gig companies. A class-action suit was filed in San Francisco Superior Court alleging the company misclassifies employees as independent contractors. Plaintiffs also claim that Postmates violated CA Labor Code Section 221 by charging 15 cents per bank deposit to the drivers.
Postmates will join other high-profile companies with similar suits, including Uber ($100 million settlement), Lyft ($27 million settlement) and Grubhub. The Uber settlement, however, was rejected by a U.S. District Judge who stated the amount was not sufficient enough compensation for the damage caused to the employees for the independent contractor classification.
Postmates alleges the workers' ability to determine how and when they use the platform support the company's decision to classify workers as independent contractors, according to a report by Vanity Fair. Such companies also tout themselves as being a platform that connects service providers and customers, rather than actually acting as the service provider themselves. They also argue that such jobs are typically not intended to be full time and are instead meant to be supplementary to ones income.
However, the perk of workers setting their own schedule comes at the loss of benefits that traditional employees receive, such as sick time, social security, unemployment, workers' compensation, and overtime. Drivers are also expected to pay for all expenses in relation to the vehicle used for work. The suit states that Postmates has "exercised and/or employed indirect control over wages, hours, and working conditions of Plaintiffs," substantiating the claim that workers deserve employee status. Sharing companies have built up their profits by cutting these corners. But it is expected that as more workers come forward with these claims, cases such as the Postmates lawsuit have the potential to bring these inflated values down.
With gig culture being such a new and emerging type of employment, and with so many new misclassification cases and rulings taking place, it is important for independent contractors with concerns about their employment status to talk to one of our Orange County employee misclassification attorneys to help sort out your rights and assist you in building your case. Our employment attorneys are experienced in misclassification cases, and are up to date on the latest rulings and employment standards.
Contact the employment attorneys at Nassiri Law Group, practicing in Orange County, Riverside and Los Angeles. Call 949.375.4734.
Additional Resources:
Winn v. Postmates, Inc., Nov. 2, 2017, Superior Court of California, County of San Francisco
Why the Sharing Economy Keeps Getting Sued, Nov. 9, 2017, By Maya Kosoff, Vanity Fair
More Blog Entries:
The Complicated Test of Employees Versus Independent Contractors, Sept. 27, 2017, Orange County Employment Lawyers