The current movement of women challenging the status quo and dragging sexual harassment into the spotlight famously started in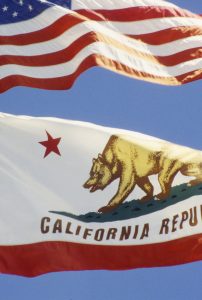 California with accusations against top Hollywood producer Harvey Weinstein. These revelations have caused a ripple effect, not only through Hollywood, but across the country in all industries.
Recently California has become the center of discussion once again, with state Democrats coming under fire amidst a storm of sexual harassment allegations and rallying cries among party members for internal investigations and accountability, according to an article from Politico.
While evidence of wrongdoing has led to public hearings, the hiring of two law firms to investigate accusations, and the resignation of two state assemblymen (with more under investigation), it also has caused turmoil among the party. Democrats in California will lose their Assembly supermajority temporarily this year due to the resignations, and while those seats are expected to go to new Democrats, all eyes are on the 2018 elections and how this will affect the state legislature's future.
Some party members are quick to point out the good some of the accused have done for women's rights through policy and advocacy, while others are adamant it is time to clean house and make a loud and clear statement that there is no room for sexual harassers and assailants among the state's top leadership. A bi-partisan letter signed by dozens of women connected to the state Capitol was sent to the LA Times last year, exposing a culture that bred pervasive harassment. This letter spurred the creation of a hotline and the hiring of a rape crisis group to assist victims.
But more action is vital to truly get to the root of the misconduct and change the way the state legislature (and beyond) functions. Accusations have spread into other arms of the government. Recent resignations have included a California Democratic Party regional director and a judge for the U.S. 9th Circuit Court of Appeals in San Francisco.
Our sexual harassment lawyers in Orange County know how delicate these cases can be. Victims are too often forced to choose between protecting peers and ideals that they value and holding wrongdoers accountable. We applaud women with the courage to step forward in the face of such mixed messages from the people they trust and we do everything in our power to put the victim's interests first.
The We Said Enough Equity Project is pushing for more aggressive investigation of complaints with strong protections in place for accusers against retaliation and further harassment. The group wants to see an entirely new system in place that doesn't just punish individuals, but changes the core culture that led to misconduct to begin with.
Other political insiders see this as a chance to do more than just clean house: they hope it will inspire more women to step up for political office and have their voices represented as never before. We are already beginning to see the shift as the California Senate recently announced Toni Atkins will become the first woman ever to hold the seat of Senate president pro tem, succeeding Kevin de Leon.
Contact the employment attorneys at Nassiri Law Group, practicing in Orange County, Riverside and Los Angeles. Call 949.375.4734.
Additional Resources:
In California, Harassment Scandals Roil Ruling Democrats, Dec. 24, 2017, By David Siders and Carla Marinucci, Politico
More Blog Entries:
Report: All California Sexual Harassment Complaints in State Senate to Be Sent to Outside Attorneys, Nov. 15, 21017, Orange County Sexual Harassment Lawyer Blog