In a climate where claims of sexual harassment are continually coming to the surface and stories of police wrongdoing are constantly in the news, it is refreshing to see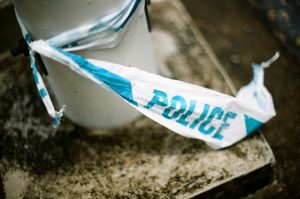 people honored who have fought to protect their rights and maintain their values.
The Asbury Park-Neptune Chapter of NAACP in New Jersey recently honored two female members of the local police officers who twice filed lawsuits as a result of sexual harassment and race discrimination they allege was taking place in their police department, according to App. Long before the New York Times' Harvey Weinsten expose or the popularity of #MeToo on social media, these two women were standing up when it would have been so much easier to buckle under the pressure.
Their story begins in 2013 when the two reported repeated sexual harassment and discrimination. One of the plaintiffs claim a lewd magnet was stuck to her car and in a separate instance a crass message was place on her car, a vehicle she used to visit the local high school. She also alleges that she was repeatedly not given the resources she needed to properly serve the high school, such as active shooter training and access to a tactical vehicle, both of which were given to a male resource officer for the school. Plaintiffs allege in the lawsuit instances of inappropriate conversations about pornography and personal sex lives, and crude gestures.