A federal judge in California declined to compel ridesharing company Uber to reclassify its drivers as employees, rejecting plaintiffs' claims that the alleged misclassification of workers adversely impacts the state of valuable tax dollars due to public assistance spending for low wage workers.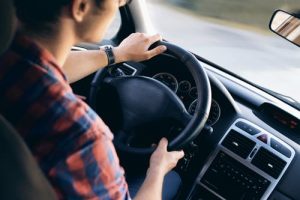 Plaintiffs filed the motion for injunction by asserting it would benefit the general public. In an 18-page ruling in Colopy v. Uber Technologies Inc., the U.S. District Court for the Northern District of California declined to treat the motion as a "public injunction," finding the case's primary plaintiff, is seeking a private injunction, not a public one. He noted the Ninth Circuit Court of Appeals tends to disfavor class-wide injunctions in such cases, particularly where no certification has been awarded to the class. Further, he pointed out that many of Uber's drivers in California had signed arbitration agreements upon employment, meaning most of the drivers in question wouldn't be entitled to such relief anyway.
Plaintiff employment attorney argued the technology firm impacts not only its own drivers but the industry as a whole, thus negatively affecting a large number of workers by depriving them of employment rights as spelled out in the state's labor code. Defendant lawyers meanwhile argued an injunction wasn't needed because drivers would still have the ability to obtain damages for statutory violations after the resolution of the case. A preliminary injunction that would force the company to switch up its entire business model should be considered "extraordinary," they argued.
The judge noted plaintiffs had not provided data on the percentage of drivers who had signed arbitration agreements, which he reasoned underscored the fact that the request for a preliminary injunction so broad was premature.
The Colopy worker classification lawsuit is one of several class action labor litigation actions that have been filed since AB5 was signed into law in September, becoming effective January 1st. The law requires companies like Uber to classify their workers as employees as opposed to independent contractors, which subsequently makes them eligible for benefits like overtime, sick pay, minimum wage and workers' compensation benefits if they are hurt on-the-job. A company like Uber would also be responsible to pay things like car insurance, cell phone/data plan expenses, vehicle maintenance, gas and other work-related expenses.
Uber, however, continues to insist its drivers are not employees under the ABC test established in the landmark Dynamex decision last year. As our Los Angeles employee misclassification attorneys can explain, AB5 was passed to rectify the rise in income equality and middle class erosion caused by companies that wrongly label workers as independent contractors. Uber has vowed to pour tens of millions of dollars into promoting a ballot measure next year that would exempt it from AB5 requirements.
The judge in the case has already dismissed claims of willful employee misclassification, minimum wage and overtime violations (though the last two he left open for the plaintiffs to amend if they choose). However, the judge also rejected the rideshare employer's motion to remove class action allegations from the litigation.
Although a preliminary injunction is off the table for now, that doesn't mean the judge won't necessarily impose a permanent injunction as the case progresses.
Contact the employment attorneys at Nassiri Law Group, practicing in Orange County, Riverside and Los Angeles. Call 949-375-4734.
Additional Resources:
Judge Won't Force Uber to Treat California Drivers as Employees, Dec. 16, 2019, By Nicholas Iovino, Courthouse News