Conflicts between state and federal law have long been a problem for employers. This is more than a mere inconvenience: at times, it can remove safety rules which protect workers and prevent employers from incurring liability. A new law moving through Congress would remove safety protects in the most dangerous industry for American workers. According to the Bureau of Labor Statistics, truck drivers recorded more fatal injuries in 2015 than any other occupation.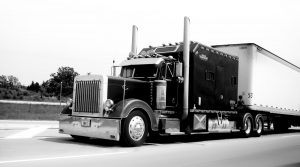 The Mercury News reports that the bill was written by Representative Jeff Denham, and would prevent states from setting their own rules for truck drivers' work hours. Thus California would be prohibited from enforcing its own transportation safety laws, which require a thirty-minute meal break after five hours of work, and a ten-minute rest break after four hours of work. Instead, truck drivers driving through California would be subject to federal trucking regulations, which only require a thirty-minute meal break after eight hours of driving. Lobbyists claim that, while at least twenty states have set their own rest break laws, the bill is largely aimed at curbing the influence of California law in the trucking industry. It is also worth noting that Representative Denham's campaigns have received more than $193,000 from the trucking industry since he first ran for Congress in 2010.
While there are some compelling arguments in favor of the legislation (such as uniform rest break laws for truckers crossing multiple state lines), the safety concerns it creates cannot be ignored. Employers are not prohibited from implementing rest break policies in excess of federal law. California transportation employers should consider their workplace policies in the face of changing government regulation.
Recommendations for Transportation Employers
The bill has not yet passed, and it remains to be seen what – if any – influence it will have in the trucking industry. But it does reflect the current political climate of less government interference in American life. Of course, no amount of politics will protect truck drivers from being injured or killed in road accidents, nor protect employers from incurring liability for unsafe workplace policies.
Employers in the transportation industry must carefully consider their employee rest break policy. While break periods increase payroll costs, these expenses can often be offset by lower insurance premiums. Employers should consult with their insurance agents to examine their risk rating, and explore how increasing break periods can reduce their risk ratings (thus lowering insurance premiums). Moreover, a single judgment against a transportation company can be enough to bankrupt it. The increased payroll costs of break period can pale in comparison to attorneys' fees, court costs, regulatory fines, and sanctions against the employer. Even when an accident does not result in a exorbitant legal judgment, the employer can still bear the costs of workers compensation claims and a reduced workforce.
Conflict between state and federal laws can create confusion for both employees and employers.  Employers can ensure their compliance with the law and employees can protect their legal interests by consulting with an experienced employment law attorney.
Contact the employment attorneys at Nassiri Law Group, practicing in Orange County, Riverside and Los Angeles. Call 949.375.4734.
Additional Resources:
California truckers would get fewer breaks under new law,  July 20, 2017 by Casey Tolan, Mercury News
More Blog Entries:
Trucker Wage Lawsuit Results in $54 Million in Damages , December 26, 2016, Employment Lawyer Blog