California has long been a pioneer of gender rights in the workplace. Since 2011, gender expression and gender identity have been protected classes under California's anti-discrimination law.  And on July 1, 2017, new employment protections for transgender and gender-nonconforming employees took effect in California. The Department of Fair Employment and Housing now enforces regulations which expand protections for gender identity and gender expression in the workplace. According to The National Law Review, the following provisions are now effective: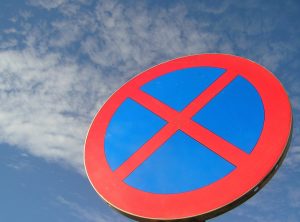 Gender identity has been expanded to include those employees who are transitioning. Activities during the transition phase are protected, such as: changes in name or pronoun usage; use of bathroom facilities; and medical procedures associated with a transition (such as hormone therapy or surgeries). Employers may not discriminate against transitioning employees for engaging in any of these activities, or other actions related to the transition.

Employers may not inquire about, or request documentation about, an employee's gender, gender expression, or gender identity. Employers can also not request that employees provide such information unless it is on a voluntary basis for record keeping purposes.

Single-occupancy bathroom facilities under an employer's control must be labeled with gender neutral terms (such as "unisex", "gender neutral", or "all gender restroom"). Employees must be allowed to use the facilities which correspond to their gender identity, not the gender assigned to them at birth.

Employees must be allowed to carry out job duties which correspond with their gender expression or gender identity – not the gender assigned to them at birth.
The Press-Enterprise also notes that employers cannot impose any standards of grooming, dress, or appearance which are inconsistent with an employee's gender identity.  
Recommendations for Employers
The new regulations add more obligations onto an area of employment law which is already confusing and onerous. With effective planning, however, employers can both create an accepting work environment for all employees and protect themselves from liability. First, employers should review current policies about gender expression in the workplace. If no written policies are in effect, a qualified employment attorney should be engaged to draft policies which conform to all existing gender identity laws. Such policies should comprehensively address all matters of gender expression, including: name changes and use of personal pronouns; restroom and locker room usage; privacy and medical records; dress and grooming; pre- and post-hire documentation;  and protected rights during the transition phase.   
Next, employers should take measures to ensure that such policies are enforced within the workplace. An appropriate discipline policy for employees who violate gender expression rights must be designed and enforced. Gender sensitivity training may be necessary to promote understanding in the workplace.  
Gender sensitivity is a concern of State Senator Ricardo Lara. According to SFGATE, Senator Lara has introduced Senate Bill 396, which would create mandatory workplace training regarding gender expression and identity. Such training would operate similarly to existing mandatory sexual harassment training. It is not certain whether this particular bill will pass, but it is yet another in a long series of legal actions which show that California employment law takes gender discrimination seriously.
Gender rights is a complex area of employment law which can leave employers facing civil liability and regulatory sanctions. Employers can ensure their compliance with the law and employees can protect their legal interests by consulting with an experienced Orange County employment law attorney.
Contact the employment attorneys at Nassiri Law Group, practicing in Orange County, Riverside and Los Angeles. Call 949.375.4734.
Additional Resources:
Bill would require transgender-rights training for CA employers,,  June 30,, 2017 by Marissa Lang, San Francisco Gate
More Blog Entries:
Transgender, Racial Discrimination in Workplace Alleged Against GE,  September 30, 2016, Employment Lawyer Blog