After injuring her wrist on the job, being accused of theft, and having her employment terminated after 14 years, one former Chipotle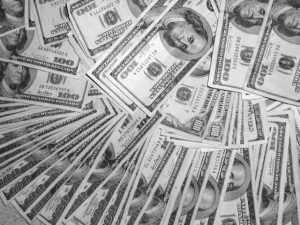 employee finally has been vindicated. A jury awarded her nearly $8 million in damages as the result of a wrongful termination lawsuit plaintiff filed in Fresno County Superior Court after she was fired in 2015. Managers accused her of stealing $626 from the chain restaurant, and went so far as to tell her they had surveillance footage of the incident. When plaintiff denied the theft and demanded managers produce the video, they claimed it was deleted, expecting her to be satisfied with eye witness testimony of other employees who claimed to have seen the video, according to a report from The Fresno Bee.
This was unacceptable to plaintiff, and jury members agreed. Not only did they not believe plaintiff to be a thief, but determined she was a victim in the whole ordeal. Plaintiff alleged she was framed for the theft as retaliation for filing a worker's compensation claim. Ortiz was fired while she was out on medical leave, weeks after the theft allegedly took place. She had filed a worker's compensation claim shortly before the alleged incident, and continued to work to the best of her abilities until she could start her leave. At the same time, plaintiff alleged that supervisors were instructing her to downplay her injury to her doctors so she would not have to take medical leave, but she refused. Plaintiff argues this set up motivation to try to defame her. Fair Employment and Housing Act prohibits an employer from retaliating an employee from asserting their rights under the law, including for medical conditions.
Perhaps it might be plausible that surveillance video could accidentally be taped over, as Chipotle management claimed. After all, mistakes happen. However, it is dubious that witnesses for the defendant also lost or deleted all text messages and notes discussing the incident and why plaintiff was being fired. Based on the evidence, jurors determined the actions of Chipotle were not only wrong, but also malicious, which is why plaintiff received $1.9 million for past and future lost wages in addition to $6 million for emotional distress. In cases where malicious intent is found, punitive damages must also be paid to deter future repeat incidents, and another court date will determine how much more Chipotle could owe.
It is unbelievable to our Los Angeles wrongful termination lawyers that employers will choose again and again to exacerbate an internal conflict rather than address it properly. Yet we see these cases time and again. Loyal employees dedicate their entire lives to a company, making sacrifices and committing themselves to their work. But when one thing does not work in the company's favor, managers can sometimes take it out on the employee in the most dishonorable ways possible. Whether your job has been threatened due to pregnancy, gender, religion, disability, or medical leave, our attorneys have the experience and resources to fight back. California laws are clear on employee's rights, and companies with malicious intent need to be held accountable to those laws above all.
Contact the employment attorneys at Nassiri Law Group, practicing in Orange County, Riverside and Los Angeles. Call 949.375.4734.
Additional Resources:
Ortiz v. Chipotle Mexican Grill Inc., May 11, 2015, Superior Court of California, County of Fresno
More Blog Entries:
Kowitz v. Trinity Health – Employer's Duty to Provide Reasonable Accommodation for Workers With Disabilities, Oct. 21, 2016, Los Angeles Employment Lawyers Blog