Chipotle has been in the headlines a lot recently, mostly because of allegations of hundreds of cases of food poisoning in stores across the country, man of which were shuttered until the source of the contamination was identified and addressed.  While that problem appears to be solved and the company's sales are beginning to recover, the company is back in the news again because a former employee is suing them over what the plaintiff has called a "sexually-charged atmosphere."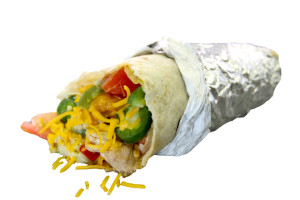 According to a recent news article from NBC 4 Southern California, plaintiff alleges that she and other female employers were subject to frequent sexual harassment at their workplace. One example alleged in her complaint is that her supervisors intentionally ordered a shirt they knew to be too tight.  She said she asked for a larger shirt, but her manager asked her if she needed a larger size because her breasts were too big.   She also alleged they used the store security cameras to watch women they believed were attractive. 
There were allegations that her managers would make inappropriate comments about the breasts and other features of her female coworkers, and that these managers would try to hug her in a sexual manner and would touch ice and then put their hands up her shirt. When reporters asked the company for a statement, they said as a matter of policy, they do not comment on ongoing litigation, which is a typical position for large companies being sued.
As for her specific claims, she has asked for an unspecified amount of monetary damages for wrongful termination, sexual harassment, discrimination, and harassment. However, it should be noted that these are merely allegations, and the company has not been found liable for any tortious conduct as of the time of this argument.  The company has also not confirmed whether any of these managers in question are still working at the restaurant.  However, even if they were terminated as a result of this alleged conduct, it cannot not be used against an employer in court, because this would be known as subsequent remedial measure. Subsequent remedial measures are a correction of a problem learned to exist.  If the company was afraid that changing the problematic system would lead to an inference of guilt, more people might be harmed, and that is not good public policy.
If you are the victim of sexual harassment, wrongful termination, retaliation or any other kind of violation of California labor law, you should contact an experienced Los Angeles employment lawyers as soon as possible to make sure your rights are protected.  You should also keep a journal of any incidents of harassment you are experiencing, noting the exact date and time and a description of what happened.  A journal entry made at the time the incidents occurred is often more helpful in terms of evidence than if the events were written down long after they happened.  This way, they cannot question your memory, and it may be easier to get around certain hearsay issues that may arise should your case go to trial.
Contact the employment attorneys at Nassiri Law Group, practicing in Orange County, Riverside and Los Angeles. Call 949.375.4734.
Additional Resources:
California bill would let gig workers organize for collective bargaining, March 15, 2016, LA Times
More Blog Entries:
Top 5 Areas the EEOC is Pursuing Litigation to Protect Workers, Jan. 15, 2016, Orange County gender discrimination attorney blog