While there is a lot of excitement about the St. Louis Rams' upcoming move to Los Angeles, the team has been worried that the contracts already executed will become subject to California labor law instead of Missouri law, which is where they were located when the contracts were executed, according to a recent news feature from NBC Sports.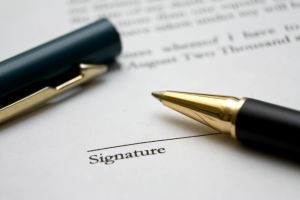 The obvious reason the team ownership was concerned about which law would apply to the contracts is because California is a lot more progressive than other states, especially those in the Midwest. In other words, when a labor dispute arises, the law in California is likely to be a lot more favorable to to the interests of the employees than to the employer. 
As our Orange County employment lawyers can explain, when a contract is formed in one state, and a breach is alleged in another state, the court must use what is known the choice of law doctrine to determine which state law to apply.  Some contracts can contain a choice of law provision, but some courts will not necessarily enforce a choice of law provision if it is against public policy.
In the case of the organization now known as the Los Angeles Rams, the National Football League Players Association (NFLPA), has alleged that the team has attempted to inappropriately get around using California labor law, especially in terms of workers' compensation. However, the team has issued a statement saying that, even if there is a choice of law provision in the contracts, the team will use California law in the event a dispute arises.
While it may seem that this doesn't imply to ordinary workers, since we are only talking about football players making millions of dollars, choice of law provisions can create issues for employees, regardless of their level of income.  For example, if a person goes to work for a chain restaurant, he or she may be asked to sign a few agreements, including one that says he or she read the employee handbook and agreed to the all of the terms contained therein.  In some cases, an employee handbook will contain a section on what happens in the event of a labor dispute.  There may be a provision that all disputes will be handled through the use of binding arbitration, or a provision that the forum is the court in the state in which the company has its headquarters, like Delaware, which is known as being more favorable towards large companies.
On the other hand, there seems to be a benefit for some of the players to make the contracts subject to Missouri jurisdiction, because this will allow them to pay state income tax there instead of California, and this will reportedly result in net savings to each player of around seven percent.  When we are talking about millions of dollars, this would be a significant savings. It is alleged that the team was willing to help the players with this by making them subject to local law until the team actually moves.
Contact the employment attorneys at Nassiri Law Group, practicing in Orange County, Riverside and Los Angeles. Call 949.375.4734.
Additional Resources:
Rams concede California law will apply to contracts after move is finalized, March 13, 2016, NBC Sports, By Mike Florio
More Blog Entries:
Top 5 Areas the EEOC is Pursuing Litigation to Protect Workers, Jan. 15, 2016, Orange County gender discrimination attorney blog