A proposed class action lawsuit has been filed by a former female employee of social media giant Twitter, alleging the way the company initiated promotions was discriminatory to women workers.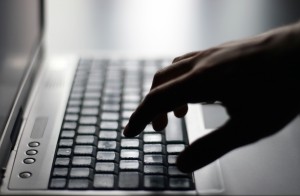 The gender discrimination lawsuit is just the latest to be filed against a California-based technology firm. Others that have faced similar allegations include Facebook and Silicon Valley venture capital firm Kleiner Perkins Caufield, which is being sued by Reddit's CEO.
In the case against Twitter, filed in a state court in San Francisco, plaintiff alleges the microblogging giant had no formal way of promoting workers. It did not post job openings or grant promotions. Rather, it reportedly relied on a "shoulder tap" process that effectively blocked women from the company's highest-ranking engineering posts.
According to the details in the lawsuit, plaintiff was a longtime employee and worked in several software engineering positions from 2009 until June 2014. She alleged promotions to senior technical posts were made on the basis of subjective judgments by a mostly-male committee that continued to promote mostly only male employees. Job openings were never made public, and neither were the specific requirements necessary for being promoted.
This secretive process, the worker alleged, resulted in an in-group favoritism and systematic bias – intentional or otherwise – against women.
When plaintiff sent an e-mail to the company CEO in the spring of last year, explaining the problem with the promotional process, it was the culmination of several years of frustration. Immediately after that e-mail was sent, the worker was placed on leave with the firm launched an internal investigation.
But within three months, the worker had no explanation about how the investigation was progressing or whether there was a time frame in which she could expect to return to work. Even after she pressed the company, she says, she didn't get a forthright response. She felt she had no choice but to leave the company in order to preserve her career.
Twitter has countered the decision to leave was that of the worker alone. The company even says it tried to convince her to stay.
The gender discrimination lawsuit opens the door for other women who worked for the company in the last three years to add their names to the complaint.
In the Facebook case, a former employee alleges she was subjected to both sexual harassment and discrimination based on her gender and national origin. She says her opinions were regularly ignored. Co-workers reportedly asked her why she wasn't at home taking care of her children. At a company event, she was asked to serve drinks to the male employees, she alleges. Additionally, she alleges she was punished when she took time off to volunteer at her children's school. When she complained about her workplace environment, she says, she was fired and replaced by a less qualified, less experienced male.
The social network company denies the claims.
It's been well-established that technology firms are mostly comprised of white males. Racial minorities and women are under-represented.
For example, Twitter's diversity figures, released by the firm last year, indicated 70 percent of the company's workers are men. In leadership roles, women hold just 21 percent of the jobs. Of those, only 10 percent are in technical posts.
Contact the employment attorneys at Nassiri Law Group, practicing in Orange County, Riverside and Los Angeles. Call 949.375.4734.
Additional Resources:
The network effect at the center of the Twitter Gender discrimination lawsuit, March 23, 2015, By Andrea Peterson, The Washington Post
More Blog Entries:
Flood v. Bank of Am. Corp. – Bisexuality Discrimination Lawsuit Revived, March 13, 2015, Costa Mesa Gender Discrimination Lawyer Blog