The U.S. Equal Employment Opportunity Commission (EEOC) has launched an investigation into an alleged case of pregnancy discrimination stemming from a former employee's memo that went viral last year.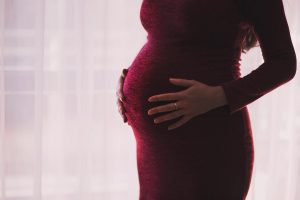 The memo, titled, "I'm Not Returning to Google After Maternity Leave, and Here is Why, My Story of Retaliation and Discrimination at Google," was penned by a former manager. She had worked for the company for five years, receiving stellar reviews during that time. According to her letter, treatment by her supervisors abruptly changed once she spoke up to human resources on behalf of a worker who was pregnant. Her supervisor had begun making inappropriate comments about the pregnant worker to other managers, lamenting that she was pregnant again, saying the employee was overly-emotional and difficult to work with while pregnant and expressing regret that adverse action could not be taken against her because, "you can't touch employees after they disclose such things." Once HR spoke to the offending supervisor, her attitude toward the claimant suddenly changed.
Claimant, who herself was pregnant, says the company retaliated against by unfairly denying her a leadership position and suddenly giving her poor performance reviews. She was transferred to another team at her request, but was told she couldn't be a manager until after she returned from maternity leave because her being gone for three months would "rock the boat." She later told media outlets that it wasn't until she hired an employment attorney that the company's HR department finally launched an investigation into her numerous complaints of discrimination and retaliation.
The EEOC received this worker's complaint last year. The company recently responded to the worker's EEOC complaint, saying it didn't find any evidence of discrimination and the decision not to make plaintiff a manager over her team (she'd previously been one) was because of insufficient headcount. The company did find the supervisor had done a "poor job of communicating" the manager's new role, but denied discriminatory conduct or retaliation. However, the company more recently released a statement indicating it had recently improved systems for reporting inappropriate conduct and transparency of those processes.
This complaint is one in a string the company is facing. The U.S. National Labor Relations Board started investigating Google after it fired four employees (the "Thanksgiving Four"), two of whom were vocal in their activism against the company's handling of hate policies and immigration issues. The company insisted the workers were placed on leave for repeated violations of company policy and reportedly sharing sensitive information.
Last year, Google settled  a class action lawsuit involving nearly 230 job applicants over the age of 40 who were reportedly systematically discriminated against on the basis of age. As Arstechnica.com noted, the lead plaintiff was a woman in her 50s who interviewed four different times, but never landed a job, despite being qualified. During one of those interviews, the recruiter requested she submit an updated resume that showed graduation dates for her college and graduate degrees. The median age of workers at the company is 29.
Contact the employment attorneys at Nassiri Law Group, practicing in Orange County, Riverside and Los Angeles. Call 949-375-4734.
Additional Resources:
Google faces a new investigation into whether it discriminated against a pregnant employee, Feb. 19, 2020, By Jennifer Elias, CNBC