It's been less than one year since the U.S. Supreme Court waded into the question of pregnancy discrimination versus religious rights in a case involving a Catholic school and its teachers. In the 7-2 ruling, the court held that federal employment discrimination laws aren't applicable at church-run schools to teachers whose duties include religious instruction. Now, the boundaries are being tested again.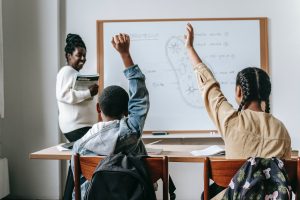 In a case out of New Jersey, an unmarried elementary art teacher in a Roman Catholic school was reportedly fired because she was pregnant and unmarried. The woman sued, alleging gender discrimination and sexual double standards. As her pregnancy discrimination lawyer explains it, the school's only proof of a moral code violation was the pregnancy itself. For that, only a woman can be punished, not a man.
While the archdiocese in that area says the legal argument is a "must-win fight for the fundamental freedom of religion," the principal, a nun, testified in depositions that she'd made no effort to ascertain whether other staffers (including men) were engaged in sex outside of marriage. The school, however, pointed to one case in the same archdiocese wherein a male teacher was fired when the woman he was dating became pregnant.