A for-profit nursing home chain operating dozens of facilities in several states (including California) has agreed to pay $2 million and implement other corrective measures after being sued for disability discrimination.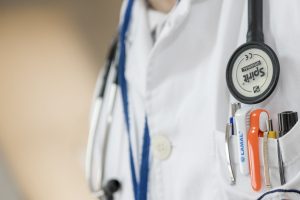 Local media report that at the heart of the case were strict hiring and leave policies that unfairly affected those suffering a disability. Like far too many employers, the company seemed to be under the impression that applicants and workers had to be 100 percent capable of performing every job function as-is (without accommodation or restriction), and that employees need not be extended further consideration if they had run out of FMLA and sick leave time. This is not true.
As our Los Angeles disability discrimination lawyers can explain, such policies violate federal law – specifically the Americans with Disabilities Act.
Reasonable Workplace Accommodations Under the ADA
Title I of the ADA requires employers to provide "reasonable accommodation" to qualified persons with disabilities who are employees or applicants – unless when providing that accommodation would cause undue hardship.
There are three categories of reasonable accommodations:
Modification/adjustments to the job application process;
Modification/adjustments to the work environment or manner/circumstances under which the job is carried out;
Modification/adjustments to an employer's policies that allow an employee with a disability to enjoy equal benefits and privileges of employment.
The duty of an employer to extend reasonable accommodation to disabled workers is a key statutory requirement because of the nature of discrimination these employees face. Although many people with disabilities can apply for and do jobs without accommodation, there are certain barriers that can keep some from performing jobs they could do with accommodation. That could be inaccessible equipment or facilities, procedural rules about when breaks are taken or how marginal functions are performed. By making reasonable accommodations, companies remove the workplace barriers for those with disabilities.
Some examples of reasonable accommodations include:
Restructuring a job;
Making a facility more accessible;
Modifying equipment;
Changing one's work schedule;
Altering training materials, policies or tests;
Offering qualified interpreters;
Reassignment to vacant position.
Reasonable accommodations must be requested by employees in "plain English" and need not be formal. Making the request doesn't necessarily mean the employer must provide it, but its the first step in the interactive process.
Other Nursing Home Chains Encouraged to Take Note
In the case of EEOC v. Prestige Care, Inc. et al., the company was accused of setting policies that required all workers and applicants to fully be able to perform all job duties without restriction, accommodation or engaging in an interactive process. Workers had to be 100 percent healed and fit for duty – or they wouldn't be allowed to work, according to the Fresno EEOC director.
McKnight's Senior Living reports one example wherein a female employee suffered medical complications from a knee injury. Her doctor indicated she would need 4-6 weeks to heal. But by then, she had exhausted her FMLA and sick leave. The company conveyed they were no longer obligated to accommodate her restrictions, and she was fired.
As explained by the EEOC director in Freso, "Many companies believe that, 'Well, I have fulfilled the FMLA mandate and that's all I need to do. But under the ADA, there are some additional obligations that employers have to address. They have to meet with the individual, see if there are any accommodations for the individual to be able to return to work. If not, they could grant potential leave for that healing process, some reasonable time for that person to be able to get back to work."
This also applies to prospective employees too.
Workers who believe they may have been discriminated against on the basis of disability should consult with an experienced disability attorney as soon as possible.
Contact the employment attorneys at Nassiri Law Group, practicing in Orange County, Riverside and Los Angeles. Call 949-375-4734.
Additional Resources:
Prestige Care and Prestige Senior Living to Pay $2 Million to Settle EEOC Disability Discrimination Suit, Feb. 20, 2020, U.S. EEOC