Workplace sexual harassment is a serious problem plaguing employees in California and beyond. The U.S. Equal Employment Opportunity Commission (EEOC) reports that between 2018 and 2021, it received nearly 28,000 complaints alleging sexual harassment.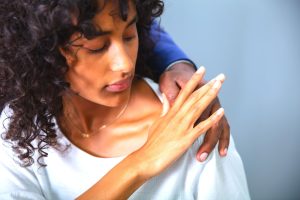 As our Orange County sexual harassment lawyers can explain, such conduct is against the law. Employees impacted by sexual harassment deserve to be compensated for the harm they've suffered. Filing a California sexual harassment lawsuit is the way to do it.
What Exactly is Sexual Harassment?
It's not unusual for folks to glean a narrow view of what precisely is sexual harassment.
Many people think of it as the stereotypical quid pro quo type of situation. Basically, a boss demands sex from an employee and, if employee refuses, they'll be fired. And that is sexual harassment, but not the only form of it.
Both California and U.S. law define sexual harassment as behavior that involves:
Unwanted sexual advances.
Unwelcome physical, visual, or verbal conduct of a sexual nature.
Offensive conduct that is directed at or based on someone because of their sex, gender, sexual orientation, or pregnancy.
Harassment can involve a supervisor, but sometimes it involves co-workers or even customers. The defining factor is if endurance of this conduct effectively becomes a condition of employment. If you complain to your boss and nothing is done to correct the situation – or worse, you are retaliated against for complaining – that's when sexual harassment is legally actionable.
Preparing an Orange County Sexual Harassment Complaint
The first thing that needs to be done is telling the person or persons harassing you to stop. Make yourself clear. If possible, document your prompt and clear objection to the offensive, sex-based behavior. Make sure they know it was unwelcome.
Of course, this can be easier said than done, especially if the person who is harassing you is in a position of power. If that is the case, you can move on to the next step, which is filing an internal complaint. And if even that seems impossible, then move on to the next step, which is consulting a sexual harassment attorney.
It is important that you try to address the issue internally before filing a lawsuit because your attorney will have to show the employer failed to act on an actionable issue. If you don't tell your employer about the problem via an internal complaint first, then they don't have the opportunity to remedy the situation. If they aren't given that opportunity, you don't have legal grounds for a complaint. You must show that you either notified a supervisor or filed a complaint and the employer failed to respond in a timely and appropriate manner.
If you are ready to contact an attorney, you will need to gather evidence. You will want to hang on to:
Detailed notes about every incident.
Copies of any internal complaints (emails, letters, etc.) that you filed.
Copies of any relevant personnel records. (If you were retaliated against, you may want records showing that you had a stellar performance record and that they used another issue as pretext for punishing you for rightfully reporting unlawful behavior.)
Any correspondence between you and the person(s) harassing you.
Any relevant correspondence between you and your employer.
Any witness information.
Filing a Complaint With the Government
After filing an internal complaint (with no satisfactory conclusion) and gathering evidence, most plaintiffs will then need to file a complaint either with the EEOC or the state Department of Fair Employment and Housing. EEOC complaints are for employers with 15 or more workers. Smaller companies will be subject to DFEH rules.
Filing these complaints within the statute of limitations is important – and one good reason to talk with an attorney first.
In some cases, you may skip this step and go straight to filing a lawsuit, but consult with a lawyer first.
File a California Sexual Harassment Lawsuit
If the EEOC and/or DFEH reviews your complaint and decides not to pursue it themselves, they will give you a right to sue notice. If you get a right-to-sue notice from the EEOC, you've got 90 days to file your lawsuit. If you get one from the DFEH, you've got one year. In either case, it's a good idea to act promptly.
Our team can help guide you through every step of the process. We have a dedicated, knowledgeable, compassionate legal team with a track record of success in Southern California sexual harassment litigation.
Contact the employment attorneys at Nassiri Law Group, practicing in Newport Beach, Riverside and Los Angeles. Call 714-937-2020.
Additional Resources:
Sexual Harassment in Our Nation's Workplaces, EEOC