Workplace sexual harassment is a serious problem plaguing employees in California and beyond. The U.S. Equal Employment Opportunity Commission (EEOC) reports that between 2018 and 2021, it received nearly 28,000 complaints alleging sexual harassment.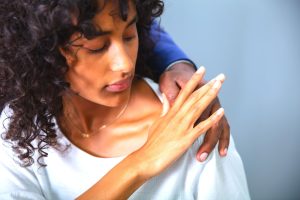 As our Orange County sexual harassment lawyers can explain, such conduct is against the law. Employees impacted by sexual harassment deserve to be compensated for the harm they've suffered. Filing a California sexual harassment lawsuit is the way to do it.
What Exactly is Sexual Harassment?
It's not unusual for folks to glean a narrow view of what precisely is sexual harassment.
Many people think of it as the stereotypical quid pro quo type of situation. Basically, a boss demands sex from an employee and, if employee refuses, they'll be fired. And that is sexual harassment, but not the only form of it.
Both California and U.S. law define sexual harassment as behavior that involves:
Unwanted sexual advances.
Unwelcome physical, visual, or verbal conduct of a sexual nature.
Offensive conduct that is directed at or based on someone because of their sex, gender, sexual orientation, or pregnancy.
Harassment can involve a supervisor, but sometimes it involves co-workers or even customers. The defining factor is if endurance of this conduct effectively becomes a condition of employment. If you complain to your boss and nothing is done to correct the situation – or worse, you are retaliated against for complaining – that's when sexual harassment is legally actionable. Continue Reading ›