California Labor Law once again has demonstrated itself to be a protector of employees, as one former Allstate Insurance Co. employee can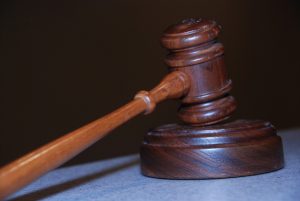 attest. A jury recently awarded the employee more than 18 million dollars in a wrongful termination lawsuit in San Diego Superior Court on allegations that Allstate did not have grounds to fire him in 2015.
The outcome here hinged largely on CA Labor Code, 432.7, which states no employer shall determine any condition of employment on "any record of arrest or detention that did not result in conviction." That means if an employee is arrested, but the charges were dropped or the person was found not guilty, the employer cannot use it as cause to fire the employee.
That's exactly what plaintiff claimed happened at Allstate, according to an article in San Diego Union Tribune. Plaintiff had been arrested on two charges of domestic violence and possession of marijuana paraphernalia. Two charges were dismissed shortly after. The third charge of domestic violence disorderly conduct was also dismissed six months after the others upon plaintiff's completion of an anger management course.
The charges came after a fight with plaintiff's girlfriend at the time, and the company was unaware anything had transpired until the girlfriend emailed plaintiff on his work email with details of the case. Because of the nature of plaintiff's work, company emails are scanned and flagged for keywords that could indicate compliance issues. At the time, plaintiff was managing agents in the areas of Orange County, Riverside, and San Diego.
Plaintiff alleged he shared details of the arrest and his plea, and the company opened and closed an investigation on the matter. Court records show the investigator determined company policy had not been violated until several months after the investigation when plaintiff's ex-girlfriend contacted Allstate leaders directly to complain. Allstate then allegedly changed its perspective and interpreted plaintiff's attendance at anger management sessions as evidence of guilt to acts of violence, which the company said would violate their policy.
As our employment attorneys can explain, though, the law is clear. Employers are not allowed to consider "any record of arrest or detention that did not result in conviction, or any record regarding a referral to, and participation in, any pretrial or post-trial diversion program, or concerning a conviction that has been judicially dismissed or ordered sealed pursuant to law." Anger management classes would be classified as a post-trial diversion program, and therefore using such a program as evidence of guilt by an employer is prohibited.
When employees hit rough patches in their personal lives, it can be comforting to have the stability of their jobs to help them through those rocky times. But when a company uses those tough times against you, it can be devastating. The court system exists to determine guilt and issue punishments or rehabilitation as they see fit. It is not appropriate for an employer to decide they know better than the courts and issue their own brand of punishment. That's why our trusted Riverside wrongful termination lawyers are here to help you fight back against such actions by employers. We will have your back, even when they turn their back on you.
Contact the employment attorneys at Nassiri Law Group, practicing in Orange County, Riverside and Los Angeles. Call 949.375.4734.
Additional Resources:
San Diego Jury Awards $18M to Fired Allstate Employee, May 5, 2018, Associated Press
More Blog Entries:
Wrongful Termination Plaintiffs Must Prove Firing Was Pretextual, Feb. 21, 2017, Riverside Employment Lawyers Blog