Minimum wages recently went up in a number of cities across California, including Los Angeles as part of a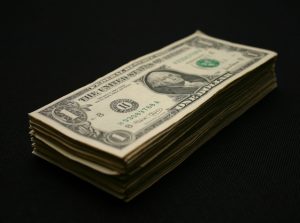 planned implementation of gradual increases. In 2015, city council established a new citywide minimum wage and put L.A. on a schedule to reach $15 per hour by 2020. This would be applicable for businesses with 26 or more employees, with smaller companies given an extra year to reach $15. The minimum wage is set to go up on July 1 each year, with this year hitting $13.25, or $12 for businesses with 25 or fewer employees. In 2022, the minimum will continue to adjust based on cost of living as determined by Consumer Price Index.
Many other cities also raised their hourly minimum wages at the beginning of July, according to UC Berkeley, who has built an inventory of minimum wage ordinances across the U.S. California changes as of July 1 include: Belmont, $12.50; Emeryville, $15.69 (56 or more employees), $15 (less than 56 employees); Malibu, $13.25 (26 or more employees), $12 (less than 26 employees); Milpitas, $13.50; Pasadena, $13.25 (26 or more employees), $12 (less than 26 employees); San Francisco, $15; San Leandro, $13; and Santa Monica, $13.25 (26 or more employees), $12 (less than 26 employees).San Francisco and Emeryville have already hit or surpassed the coveted $15 per hour, a target minimum wage championed by many groups, such as Fight for $15, advocating for a living wage for all workers. The state of California, meanwhile, is moving to reach the $15 mark at a slower pace, taking into consideration the diverse socio-economic landscape of the state and varying costs-of-living. City minimum wages always take precedent over state minimum wages, so long as the city numbers are higher. Same goes with state minimum wage over federal minimum wage. This allows cities and states to be flexible to their specific living wage needs. California is on track to meet $15 per hour minimum wage Jan. 1, 2023, per a schedule set up under SB-3.
Easing employers into $15 minimum wage gradually is certainly more business-friendly than forcing the change all at once. Dramatically increasing wages very suddenly can have major effects on a company's bottom line. This is why Los Angeles City Council cut voters off at the pass by instituting the sliding scale with Ordinance 183612 before a ballot measure could have made $15 minimum wage mandatory by Jan. 1, 2017. Managing the change in this way, however, introduces a new challenge to businesses in that they have to be prepared every year for an increase, including budgetary preparedness and any necessary payroll updates.
It is the hope of our L.A. wage and hour lawyers that having ample advanced warning will mean most businesses will be prepared for the annual changes well ahead of schedule. We also know from experience, however, that this is the time for employees to be vigilant. Constant change creates more opportunity for error, and the sooner you catch a discrepancy in your pay, the quicker it can be amended. If you believe your wages do not meet current minimum wage laws and that your employer is not taking steps to correct the issue, it is a good time to speak to one of our trusted employment attorneys. We know how to get to the bottom of wage disputes and will hold employers accountable to the law.
Contact the employment attorneys at Nassiri Law Group, practicing in Orange County, Riverside and Los Angeles. Call 949.375.4734.
Additional Resources:
City of Los Angeles $15 per Hour Minimum Wage Initiative (2016), Ballotpedia
More Blog Entries:
Push for $15 Minimum Wage Expected to Spread in 2016, Dec. 26, 2015, L.A. Employment Lawyers Blog