A recent decision in U.S. District Court for the Western District of Kentucky has fortified the protections of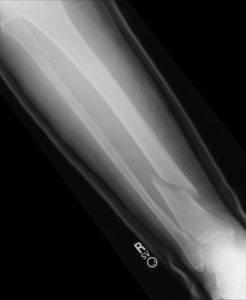 Family and Medical Leave Act, enforcing one of the core intentions of the act: that an employee should not have to work while on leave or be punished for not being able to work during that time. The case revolves around a government employee in Kentucky working in waste management. Almost immediately after receiving a promotion, plaintiff broke his leg in an accident unrelated to work and was not able to complete training for a commercial driver's license necessary for the new job, according to a report from Workforce.
A collective bargaining agreement allowed plaintiff three months to obtain his CDL for the job. The company, however, counted the time plaintiff was out from work on FMLA leave toward those three months. When he did not complete his training in time, he was terminated, even though doing so would have been impossible with a broken leg. He sued the company for FMLA violation.As our Orange County FMLA lawyers know, the intent and guidelines for the act are very clear. FMLA, 29 CFR Part 825, allows eligible employees to take "job-protected, unpaid leave" and to maintain health benefits during their absence of up to 12 weeks during a 12-month period. Further, "an employee generally has a right to return to the same position or an equivalent position with equivalent pay, benefits, and working conditions at the conclusion of the leave." For plaintiff, the timing of his injury was unusual in that he had just recently been granted the promotion before he had to take leave, but simply taking leave did not disqualify him from keeping his promotion, and it certainly did not warrant being let go from the company altogether. FMLA was specifically created to prevent such abuses by employers.
Fortunately, the court agreed. There is some precedent for employers to remain in contact with employees during medical leave, but these instances mostly entail no more than simple questions that can be fielded in a phone call or quick email as a professional courtesy. They would not include lengthy updates on projects and they certainly would not include full training courses with physical requirements. Such an expectation is particularly egregious when it is taken into consideration that the employee is not necessarily being paid for their time away from work under FMLA, or if they are it is because they are sacrificing accrued sick days or vacation time. Even if FMLA is being taken to care for someone else who is sick, requests to complete significant work assignments are not appropriate.
Our legal team has worked on many FMLA cases and have the resources and knowledge to determine if your situation is protected by FMLA rules. Assessing complex employment situations is best handled by a skilled employment attorney. Setting up an appointment for one of our free consultations is the easiest way to get started. We will discuss the details of your case and defend your rights should we determine your employer has violated FMLA or any other employment laws.
Contact the employment attorneys at Nassiri Law Group, practicing in Orange County, Riverside and Los Angeles. Call 949.375.4734.
Additional Resources:
Lay v. Louisville-Jefferson County Metro Government, May 25, 2018, United States District Court Western District of Kentucky, Louisville Division
More Blog Entries:
Protecting Your Rights Under FMLA, Sept. 30, 2017, Orange County Employment Lawyers Blog