Wage theft is a growing problem throughout the United States, and Southern California is no exception. Our Los Angeles employment lawyers are committed to helping clients recover damages when their employer fails to pay them fair wages under the law.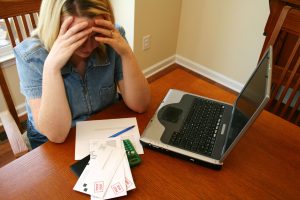 According to the Economic Policy Institute, more than $3 billion in wages was recovered for U.S. workers between 2017 and 2020. And those are only the cases we hear about and wherein recovery efforts were successful. Wage theft compounds the income disparity gap we are seeing broaden across the country. While the number of people with household weekly earnings below the poverty line rose to more than 65 million (a 28 percent increase just in 2020 alone), CEO pay rose by 20 percent that same year. Wage theft robs workers of their fairly earned pay.
Unfortunately, even when companies are ordered by the Division of Labor Standards and Enforcement to pay, many do not. For example, in San Diego County, the state agency has awarded millions of dollars to workers who were cheated out of fair wages over a period of a decade. But without adequate enforcement, only a fraction of those employers are actually compelled to pay anything. In the opinion of our Los Angeles employment lawyers, the law extends far too many loopholes, giving companies the ability to sidestep their legal responsibilities.
But this may not solely be the fault of the state's labor division enforcement agency. Some opine that we need stronger anti-wage theft enforcement handed won by state lawmakers. While the Division of Labor Standards and Enforcement is required to hold a hearing within 120 days of a complaint of wage theft being filed, the actual wait in many cities closer to 1,000 days – or nearly 3 years.
For low-income families, this amounts to an extreme hardship. Consider this real-life scenario:
A low-income worker is being paid for only six-hour shifts, despite routinely working 12.
The worker complains, she gets fired.
She waits three years for a case hearing.
The state agency awards her more than $180,000 in back wages.
The company, now bankrupt, still hasn't paid her.
This is just one example, and it happens routinely. And it's not just wage theft. There are plenty of employers who take shortcuts with overtime, lunchbreaks and tipping.
State officials say they are trying to close the gap in hearing times. The governor recently added six hearing officers and additional staff. However, there is currently a backlog of cases, and those hearing officers may not be enough for the state to truly catch up.
One recent legislative success was Assembly Bill 1003, which passed last year. It stipulates that intentional theft of wages that amounts to more than $950 (or $2,350 for two or more employees) is now grand theft, instead of merely a misdemeanor.
Some employer advocates say reaching out directly to employers early may have the best chances of actually getting workers paid. This is where working with an experienced Los Angeles employment attorney can have its benefits over solely relying on the state. We can conduct investigations and draft demand letters to employers. Often when an employer knows they are in the wrong, the notion of settling without legal action or more significant scrutiny from the state may be an attractive prospect.
If you have been the victim of wage theft in Southern California, our dedicated Los Angeles employment lawyers can help.
Contact the employment attorneys at Nassiri Law Group, practicing in Newport Beach, Riverside and Los Angeles. Call 714-937-2020.