When news broke in 2014 that the much-beloved '90s sitcom "Friends" would be re-released in its entirety on Netflix, fans were ecstatic. However, when they started actually watching those 10 seasons, many were struck by how unfriendly many of the story arcs and punchlines were to minorities, homosexuals and women. But perhaps what was most striking for many people was the fact that so much of America could be so blind to those undertones. This same sort of realization is apparent when we wonder why it was that so many prior to the #MeToo movement tolerate toxic workplaces for so long. Los Angeles sexual harassment attorneys know we need look no further than that same set, where a former writers' assistant filed a sexual and racial harassment claims. Warner Bros. fought back hard in Lyle v. Warner Bros. Television et al., ultimately backed by Hollywood's top brass in an amicus brief filed with the California Supreme Court.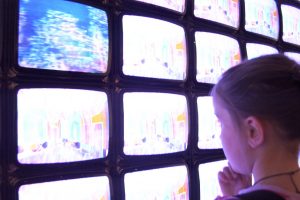 What was especially interesting about this case was the fact that defendants actually didn't deny much of what plaintiff alleged: Sexually coarse, vulgar and demeaning language, "off-color banter," and even masturbatory gestures and doodles. All of this, however, they claimed was not impropriety and definitely not harassment. It was, rather, a necessary part of the creative writing process. In the amicus brief, filmmakers and executives argued that to decide the case in plaintiff's favor would have had a chilling effect on free speech, and that writers needed to be free to share their darkest and most private thoughts without fearing legal reprisal.
In 2006, the California Supreme Court didn't just dismiss plaintiff's case; justices unanimously agreed with the argument of "creative necessity." That is, those in creative careers have the right to demean women, even pretending to masturbate (so long as it wasn't aimed at someone particular), and that individuals who choose to work on a creative team "should not be allowed to complain that some of the creativity was offensive."
Back in 1999, plaintiff was the only black woman hired to work on the writers' team on the show. She knew when she accepted that, as even her interviewer stated, the humor could be "a bit lowbrow." Having worked on other series, she knew the drill and recognized it wasn't a prim-and-proper office job. But what she later discovered was that the talk wasn't just lowbrow; it was extremely crude and graphic and violent and racist – and constant. The writers allegedly frequently shared graphic fantasies in the writers' room that included one character sexually assaulting others. They doodled graphic pictures, told crude racist jokes about the menstruation of black women. One mentioned more than a time or two – in detail – the way he "could" (if he wanted) engage one of the actresses in a sexual act. They also mocked "black ghetto talk," and referred to all black persons as "homies." Plaintiff didn't expressly complain, but she did suggest more than once that more black characters – or even extras – be added.
She filed her complaint with HR after being suddenly fired. Though bosses cited "poor job performance," she'd been told by several writers that she was in fact their best assistant. She was essentially blackballed from the industry, and filed her sexual harassment lawsuit soon thereafter.
This kind of behavior probably was taking place at writers' rooms all over the place, but it's not difficult to see why such sexual harassment lawsuits were so rare. In 1999 (the year plaintiff was hired on the show), the Writers Guild of America reported more than 75 percent of employees in television were men. Of those, 93 percent were white. Sexual harassment public service announcements were widely mocked, with alleged victims painted as hysterical prudes making it all up for attention or money. The Lyle case, Los Angeles sexual harassment attorneys fear, has become an effective defense in such cases, a loophole used often in cases against the entertainment industry.
Now, many of those same industry insiders who signed the amicus brief in the Lyle case have come forward in defense of the accusers in the #MeToo wave. As plaintiff now says, many appear to be insinuating that they had these beliefs all along, when the reality is, it wasn't so long ago that they were much different.
Contact the employment attorneys at Nassiri Law Group, practicing in Orange County, Riverside and Los Angeles. Call 949.375.4734.
Additional Resources:
The Ruling In This 'Friends' Lawsuit Set Back The #MeToo Movement By Years — Now The Woman At The Center Of It Speaks Out, October 2018, By Kelsey Miller, Bustle
More Blog Entries:
California Sexual Harassment Allegations Plague University President, Oct. 13, 2018, Los Angeles Sexual Harassment Lawyers Blog