The experience of being "fired," "terminated" or "let go" from a job can be debasing, infuriating and depressing. Disagreement on the reasons for termination or fairness aren't uncommon, and some may even justly feel a fair amount of resentment. But that alone isn't enough to establish that such employment action amounted to "wrongful termination." Los Angeles employment lawyers can explain that in fact, most employees in the state of California can be fired for any reason and it doesn't have to be fair. However, workers should not be under the false impression that they have no legal protection from firing in all instances.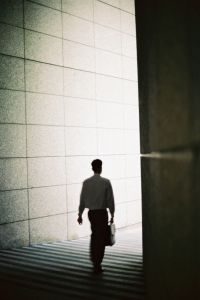 Most employment arrangements in California fall into the "at-will" category. There is no labor contract, and usually, employers don't need to have a good reason to fire someone. However, what employers cannot do is fire someone in violation of state and federal anti-discrimination laws, specifying protection based on:
Race
Age
Gender
Race
Political Affiliation
Religion
Physical or mental disability
National origin
Pregnancy
If the decision to fire someone was based – even in part – on any of these factors, it may be considered wrongful termination, with the employee entitled to just compensation. So even if there were many other reasons for why a person was fired, if any one of these was more than a trivial factor, it could amount to wrongful termination.
A wrongful termination claim can also arise if an employee is targeted because he or she exercised rights granted by the law. For instance, the federal Family and Medical leave Act (FMLA) which guarantees three months' job protection for employees who take a leave of absence for birth, adoption or serious illness. If a worker is fired because he or she availed themselves of this leave, that would be grounds to file a wrongful termination lawsuit.
Similarly, someone who reports illegal conduct, such as workplace sexual harassment or unsafe working conditions – internally or to outside investigators – is protected from being fired for that reason. Just recently in Santa Clara County, a psychiatric doctor won a $1.5 million wrongful termination lawsuit against the county-managed clinic, alleging he'd been fired for raising concerns about worker safety and patient care. In all, he'd raised 90 different issues with county management during his tenure, citing problems, including unsafe working conditions due to inadequate security in the psychiatric emergency room. The Mountain View Voice reported he won his case after a jury decision earlier this month.
Employees also  can't be fired if they refuse to engage in an illegal act at the employer's behest.
As Los Angeles wrongful termination lawyers can explain, such claims typically allege discrimination, retaliation or violation of public policy. Sometimes, claims are filed on the basis of two or more. Discrimination claims are generally restricted to the aforementioned categories of workers. Retaliation could be in response to reporting that discrimination or engaging in any other protected activity on one's own time.
Be Wary of Signing a Severance Agreement
Sometimes, if an employer recognizes that they do not have a defensible reason to fire someone, they may choose to do so anyway if they can get the employee to sign a severance agreement. These can all but entirely take the possibility of a wrongful termination lawsuit off the table. This assumes that the language within the severance agreement was simple, straightforward and meets all other requirements needed to be enforceable, such as providing consideration beyond that to which an employee is entitled, indicates all wages due have been paid, include language pursuant to Section 1542 of California Civil Code (indicating a general release won't extend to claims about which the worker doesn't know or have any reason to suspect exist that might have materially affected the decision to settle/ sign the waiver) and a provision for special language when workers over 40 are involved pertaining to age discrimination.
There can be limitations on severance agreements, and there is usually a built-in amount of time one has to consider before the agreement formally goes into effect.
If you have any concerns at all that your firing may amount to wrongful termination, contact an experienced employment attorney in Los Angeles.
Contact the employment attorneys at Nassiri Law Group, practicing in Orange County, Riverside and Los Angeles. Call 949.375.4734.
Additional Resources:
County doctor awarded $1.5M in wrongful firing case, Oct. 3, 2018, By Angela Swartz, Mountain View Voice
More Blog Entries:
Employer Pays $110k for Firing of Bipolar Worker for Texting in Manic State, Oct. 10, 2018, Los Angeles Wrongful Termination Lawyer Blog