According to a recent report in the LA Times, many of California's lowest paid workers actually earn less than similarly situated workers in 1979. The article focuses on a study from University of California Berkeley, which found a significant increase in income inequality in California beginning the in 1970s.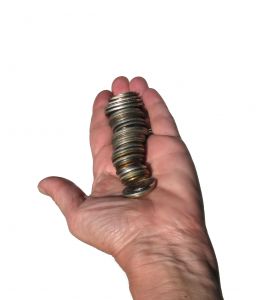 Researchers determined employees and independent contractors who earned the least amount of income in the 1970s have faced the harshest decreases in average wages in the last 40 years, when adjusting for inflation. On the other hand, the highest paid workers in the 1970s have realized the largest increases in wages, when adjusting for inflation.
While some may argue about the manner in which inflation adjustment is calculated, it is necessary to make any legitimate comparison of income differences over a period of four decades. This is no different when comparing gross box office revenue of a classic movie made at a time when it cost 25 cents to purchase a ticket to today's ticket prices as high as $20.
The study also noticed a trend, which many are concerned about, which is an erosion of the middle class in California. Essentially, we have people earning enormous amounts of money, people who can't make ends meet, and not much in between. While there still is a middle class, recent trends do not look promising.
Looking at actual numbers, the bottom 20 percent of wage earners in 1979 have seen a decrease in inflation-adjusted wages of around 12 percent, while those in the top ten percent of wage earners in California have on average experienced a 35 percent increase in inflation adjusted-wages over the same period of time.
To make matters worse, as our Los Angeles employment lawyers have seen all too often, the lowest wage earns not only earn less money, employers repeatedly take advantage of these poor workers by violating wage laws and misclassifying employees as independent contractors to avoid payment of benefits and overtime wages.   This is not only morally wrong, but may also be illegal, and you should consult with an experienced employment attorney if you believe this applies to your situation.
Interestingly, and even more unsettling, is this trend in paying low wage earners even less is occurring despite this group becoming more skilled and higher educated on average. Many of these lowest income workers today have post-secondary education, including associates degrees, bachelor's degrees, and even post-graduate degrees.   Not only do they have to work for less money, they now have to pay back hundreds of thousands of dollars in high interest student loans.
Another change we have seen over the past 40 years is what were once temporary jobs for teenagers are becoming permanent low-wage jobs at alarming rates. In 1979, many of these workers were young adults and teenagers, and today many of them are over the age of 35.   It should also be noted that Southern California has more low-wage employers than many other parts of the state, and far more than many other states in the nation.
Contact the employment attorneys at Nassiri Law Group, practicing in Orange County, Riverside and Los Angeles. Call 949.375.4734.
Additional Resources:
California's low-wage workers earn less than in 1979, study shows, April 30, 2015, LA Times
More Blog Entries:
Pao California Gender Discrimination Lawsuit Against Venture Capital Firm Goes to Trial, Feb. 23, 2015, Orange County Wage & Hour Lawyer Blog