When people in a workplace feel comfortable mocking those who are different, those taunts can be used as evidence of harassment in a future California employment disability discrimination claim. Although our interests as Los Angeles employment attorneys are focused on the rights and well-being of the wronged workers, a recent public exchange between the owner of a Twitter and a disabled employee is a prime example for companies of what not to do, encourage, or allow.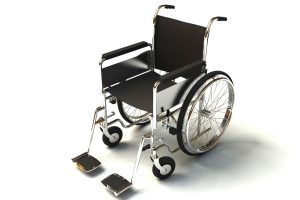 As noted by the U.S. Equal Employment Opportunity Commission (EEOC), federal law holds it is illegal to "harass" a job applicant or employee due to current or past disability – actual or perceived. Harassment can mean offensive remarks about a person's disability, and it's characterized by conduct that is so frequent or severe it creates a hostile work environment or results in an adverse employment decision (such as firing or demotion). Harassment can come from a co-worker, supervisor, or even client/customer (when the employer doesn't intervene).
Disability discrimination harassment can be difficult to prove because it's often he-said-she-said. There's no paper trail. But not so for the recent exchange between Twitter owner Elon Musk and a former employee, a 45-year-old Icelandic graphic designer with muscular dystrophy.
According to public Twitter feeds and news reports, the employee, who has used a wheelchair for the last 20 years, is a prominent graphic designer who sold his successful company to Twitter a couple years ago, prior to Musk's acquisition. The designer is a well-known advocate for disability rights, and he had worked with Twitter both before and after the sale of his firm.
However, after Musk took over, the worker tried to login to his employee account, only to find he'd been locked out. He wasn't the only one. About 200 other workers were in the same boat. After trying for more than a week to get answers internally, he tweeted Musk publicly and directly to ask about his employment status. Musk responded with the question, "What work have you been doing?" After getting Musk's permission to say specifically what he'd been doing, he laid out a list of tasks. Musk then responded (again, publicly) by claiming that this "independently wealthy" individual "did no actual work," and instead "claimed as his excuse that he has a disability that prevented him from typing" while still regularly posting to the online platform. In a series of subsequent tweets, the worker then explained the impacts of his disability – which do include use of a wheelchair and limitations with the use of his fingers and hands. He explained that while he couldn't do manual tasks for extended periods, but that wasn't a barrier when he was offering strategic guidance  – plus, typing on a phone can be done with just one finger, he explained.
Not long after, human resources at the company notified him he was fired.
The ADA prohibits U.S. employers from firing someone just because of their disability – and they're liable for it even when the worker is a foreign national. The ADA also bars employers from discussing workers' disability status with third parties. Musk's public comments during these exchanges could potentially be used as strong evidence against him on both counts – were the worker to file a disability discrimination case against the social media technology firm. However, damages in this case could be tough to prove – for the simple fact that the worker's status as disabled was already well-known. Plus, the worker's firing appears to have been part of a mass lay-off. That doesn't mean he wasn't discriminated against for his disability – in which case, the company would be liable. But it does make the case a bit harder. That said, the exchange does make it seem that the termination was directly and causally related to the worker's disability. Employers are required to engage in a good-faith, interactive process to provide reasonable accommodations. One could argue, based on the exchange, that this failed on both counts.
But whether this specific worker has grounds for a viable claim or not, any future ADA lawsuit plaintiffs could use these exchanges as evidence to establish a pattern of disability-based discrimination.
Contact the employment attorneys at Nassiri Law Group, practicing in Newport Beach, Riverside and Los Angeles. Call 714-937-2020.
Additional Resources:
Elon Musk apologizes after mocking laid-off Twitter employee with disability, March 8, 2023, NPR
More Blog Entries:
Filing Deadlines for California Wage Theft, Rest Break Violations, and Employee Misclassification,  Jan. 12, 2023, Los Angeles Disability Discrimination Lawyer Blog