When it comes to disability discrimination in the workplace, many presume it is for the obvious or perceived disabilities – a genetic condition like Down syndrome or a traumatic injury that leaves one scarred or with lower physical capacity. Los Angeles disability discrimination lawyers, however, know that invisible disabilities can affect individuals too.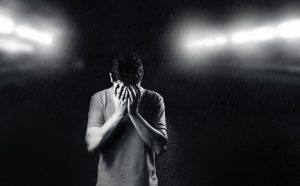 Workplace discrimination for these conditions usually comes in the form of assumptions of one's ability based on stigma or the failure to understand why certain conditions require the treatment they do.
Some of the workplace disability cases our employment attorneys have taken on include:
Mild traumatic brain injuries
Attention hyperactivity disorder
Dyslexia
Fibromyalgia
Lupus
High-functioning autism
Multiple sclerosis
Heart problems
Workers with disabilities are protected against workplace discrimination by two primary federal laws: The Americans With Disabilities Act and the Rehabilitation Act of 1973. In order to be covered by these protections, workers are required to disclose their disabilities, which we realize can be a tough decision. The truth of the matter is, discrimination often follows disclosure.
Invisible disability can impact both a person's employment and financial future. Continue reading