With the stroke of Gov. Gavin Newsom's pen, the sweeping California employment law limiting businesses' use of independent contractors has become law and will go into effect Jan. 1, 2020.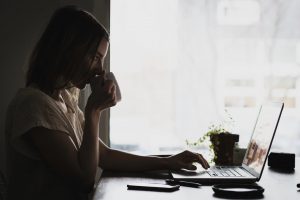 Assembly Bill 5 had the overwhelming support of the state legislature, and the governor's signature was widely anticipated, as his office had already voiced support for the measure.
Orange County employment lawyers know the goal is to reduce instances of worker misclassification, which is when employees are improperly designated as "independent contractors" rather than "employees," which deprives them of a host of basic protections afforded to employees, such as:
Minimum wage;
Sick days;
Health insurance benefits;
Meal breaks;
Rest breaks;
Workers' compensation insurance.
This allows companies to save a buck, but at the expense of workers, who are being taken advantage of.
Details of AB5
The law requires that workers in California be considered an employee unless employers can show that the work they perform meets the rigorous criteria as designated in last year's California Supreme Court ruling in Dynamex Operations West, Inc. v. Superior Court of Los Angeles County.
In Dynamex, the court held workers are employees if:
His/her job forms part of the company's core business operations;
Bosses direct the way the work is done;
The worker has not established an independent trade/business.
In effect, the ruling – plus the new state law – make it tougher for companies to rely on contract or freelance work. It also gives both state and city officials the right to pursue litigation against corporations over employee misclassification – effectively overriding any arbitration agreements, something our Orange County employment attorneys are aware many companies use to protect themselves against employee complaints.
Supporters of the measure note that a recent state employment audit revealed some 500,000 employees were improperly classified as independent contractors, depriving them of key employee rights to which they should have been entitled under the law. Many of the workers in question comprise the lowest wage earners.
The new law started as a means to formalize the state supreme court's ruling from last year, lobbyists soon entered the fray, fighting to have their respective industries exempt from the rules. This led to a host of professions effectively exempt from the rule – more than a dozen in all, from accountants and doctors to graphic designers and journalists.
Employees in other professions are only exempt under certain conditions. For example, sales workers can be exempt if their payment is based on actual sales as opposed to referrals or wholesale buys.
Some lobbying groups, such as truckers, were not successful in their bids for exemption.
Enforcement Challenges Likely to Set the Stage for Future Disputes
The statute now offers clear standards for who should have employee designation, the reality is many industries can be fairly complex. This is likely to pose some obstacles to enforcement.
We anticipate there will be a fair amount of employment litigation in the coming years sparring over the law's details. Just recently, the city attorney in San Diego filed an employment lawsuit alleging a grocery delivery company wrongly classifies its workers as independent contractors rather than employees in an effort to evade payment of insurances, overtime and more.
Many business leaders believe the debate over which industries are effected will continue. Within the so-called "gig economy," for example, rideshare companies like Uber and Lyft continue to insist they are not included in the new legislation. Meanwhile, the app-based ride and delivery service drivers are continuing to press for higher wages and protection against wrongful termination.
Deep-pocketed tech companies have vowed to fight back against efforts to treat workers as employees. Three of the largest recently joined forces to establish a political action committee with $90 million in contributions aimed at creating a ballot measure for voters to take on the issue next year. Thus far, though, there is no proposed legislation. In order to get placement on the ballot next year, an adequate number of signatures would be needed before winter.
Worker advocacy groups say those employed in the tech sector should at least be given the right to organize and collectively bargain.
Contact the employment attorneys at Nassiri Law Group, practicing in Orange County, Riverside and Los Angeles. Call 949.375.4734.
Additional Resources:
Newsom signs bill rewriting California employment law, limiting use of independent contractors, Jan. 18, 2019, By John Myers, Los Angeles Times