In Home Care Association of America, et al v. Weil, the D.C. Circuit Court of Appeals ruled the Department of Labor had authority to enforce new regulations established in 2013 and going into effect in 2015. The regulations related to the inapplicability of some statutory exemptions from traditional minimum wage and overtime rules applicable to employers. Under the new DOL rules, third-party employees working for home care agencies will now be covered by federal minimum wage and overtime rules. An experienced Los Angeles wage and hour lawyer knows this change could make a significant impact on compensation received by employees.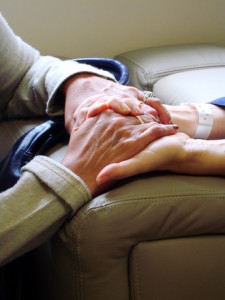 In response to the D.C. Court of Appeals ruling, several home care agencies sought a stay of the ruling, which was going to impose new obligations starting October 13, 2015. The stay was not granted, and employers must now ensure they are in full compliance with the rules, as Open Minds indicates the Department of Labor will begin enforcing new rules starting November 13. Home healthcare workers who are not paid overtime and who are not paid according to new DOL rules may have a case against their employers to obtain compensation for back payments and penalties.
New DOL Wage and Hour Rules in Effect
The new Department of Labor rule relates to the "companionship exemption," which was created under the Fair Labor Standards Act (FLSA). The companionship exemption excluded certain home health workers from FLSA protections, including minimum wage and overtime rules. Under the old rules, home care workers who provided companionship and housekeeping services were considered exempt. Approximately two million home care workers providing companionship services throughout the United States were thus excluded from federal rules protecting their right to earn a fair wage for work performed.
The new rule prohibits third party employers, such as home care agencies, from claiming either companionship or live-in exemptions. Only individuals, families, and households who are using the services of a paid companion may now take advantage of the companionship exemption. Third party home care associations must pay home health workers at least minimum wage for hours worked and must pay overtime under the new regulations.
The new rule also redefines companionship services, more clearly outlining exactly what these services entail. Companionship services are now defined to include providing fellowship and providing protection for a person who is sick, injured, or disabled. Fellowship means engaging in social, physical and mental activities, while protection means being present in the disabled person's home or accompanying the person on activities to ensure well-being.
Companionship can include the provision of some care for a disabled, sick, or injured person but the care must be provided attendant with and in conjunction with providing fellowship and the actual care being provided must not exceed 20 percent of total hours that are worked per week or 20 percent of the total hours of work per person. Care is defined as help with activities of daily living, including meal preparation, arranging medical care, grooming, bathing, feeding, and dressing.
Both employers and employees need to be aware the new regulations will be going into effect in November and will change the home health industry.
Contact the employment attorneys at Nassiri Law Group, practicing in Orange County, Riverside and Los Angeles. Call 949.375.4734.
More Blogs
McDonald's Faces Suit for Rampant Racial and Sexual Discrimination, Jan. 26, 2015, Orange County Discrimination Lawyer Blog