New Hampshire has joined California in protecting residents from gender identity discrimination with the passing of House Bill 1319, which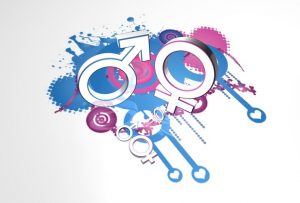 was signed into law by Gov. Chris Sununu. The bill added gender discrimination to the state's current civil rights statute, which already includes age, sex, religious creed, race, color, national origin, physical or mental disability, familial status, and sexual orientation. By doing so, the updated law would prohibit discrimination based on gender identity in regards to housing, employment, and public accommodations.
 According to a report from New Hampshire Union Leader, the bill received support not only from the governor and state legislature, but also the American Civil Liberties Union, the Human Rights Commission, several health establishments, and a New Hampshire police chief association.
Gender identity primarily involves giving people the freedom to express their gender however they see fit, regardless of the sex they were assigned at birth. Transgender people, for example, would benefit from such protections. In recent years some have argued that gender identity discrimination falls under sex discrimination, including the Equal Employment Opportunity Commission and former Attorney General Eric Holder. Attorney General Jeff Sessions, however, has attempted to end this line of thinking. He released a memo last fall that expressly excluded gender identity from sex discrimination protections under Title VII of the Civil Rights Act of 1964. A spokesperson from the Justice Department claimed any attempts to extend those protections was an exaggeration of the laws Congress put in place. This has turned gender into a partisan issue with transgender citizens in the crosshairs.
What many people do not realize, though, is that states are taking the issue into their own hands by passing explicit gender identity discrimination laws. New Hampshire joins not only California, but 18 other states, District of Columbia, Guam, and Puerto Rico in the fight to protect the rights of transgender people. In California, the Fair Employment and Housing Act, CA Code Title 2, Div. 3, Part 2.8, Ch. 3, Sec. 12920, lists gender identity among the other protected statuses. The law not only prohibits gender identity discrimination when it comes to housing and employment, but also establishes "effective remedies that will eliminate these discriminatory practices." As our Orange County gender discrimination lawyers can explain, it is not enough to simply punish people who engage in gender identity discrimination. Employers must also actively make attempts to prevent discrimination in the first place.
California law goes further to distance itself from the current administration's narrow-minded interpretation of the law by specifically defining gender identity as being a subset of sex.  CA Code Title 2, Div. 3, Part 2.8, Ch. 4, Sec. 12926 states: " 'Sex' also includes, but is not limited to, a person's gender. 'Gender' means sex, and includes a person's gender identity and gender expression. 'Gender expression' means a person's gender-related appearance and behavior whether or not stereotypically associated with the person's assigned sex at birth."
Having a firm understanding of state and federal laws is the best resource you can have should you find yourself facing gender discrimination in the workplace. And the best way to acquire that resource is to seek the guidance of experienced employment attorneys. Our Orange County legal team is prepared to defend your rights and build the strongest case possible. It is our mission to ensure that all Southern Californians feel safe and protected in the workplace.
Contact the employment attorneys at Nassiri Law Group, practicing in Orange County, Riverside and Los Angeles. Call 949.375.4734.
Additional Resources:
Federal Civil Rights Law Doesn't Protect Transgender Workers, Justice Department Says, Oct. 5, 2017, By Julie Moreau, NBC News
More Blog Entries:
New Protections for Transgender and Gender-Nonconforming Employees Take Effect, Aug. 13, 2017, Orange County Employment Lawyers Blog