New Hampshire has joined California in protecting residents from gender identity discrimination with the passing of House Bill 1319, which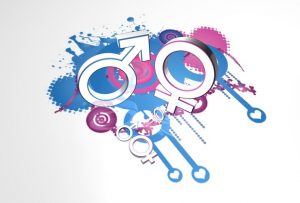 was signed into law by Gov. Chris Sununu. The bill added gender discrimination to the state's current civil rights statute, which already includes age, sex, religious creed, race, color, national origin, physical or mental disability, familial status, and sexual orientation. By doing so, the updated law would prohibit discrimination based on gender identity in regards to housing, employment, and public accommodations.
 According to a report from New Hampshire Union Leader, the bill received support not only from the governor and state legislature, but also the American Civil Liberties Union, the Human Rights Commission, several health establishments, and a New Hampshire police chief association.
Gender identity primarily involves giving people the freedom to express their gender however they see fit, regardless of the sex they were assigned at birth. Transgender people, for example, would benefit from such protections. In recent years some have argued that gender identity discrimination falls under sex discrimination, including the Equal Employment Opportunity Commission and former Attorney General Eric Holder. Attorney General Jeff Sessions, however, has attempted to end this line of thinking. He released a memo last fall that expressly excluded gender identity from sex discrimination protections under Title VII of the Civil Rights Act of 1964. A spokesperson from the Justice Department claimed any attempts to extend those protections was an exaggeration of the laws Congress put in place. This has turned gender into a partisan issue with transgender citizens in the crosshairs. Continue Reading ›