California attracts worker from Canada, Mexico, South America, Europe and Asia. Unfortunately, many of these workers have become victims of exploitation, wage and hour violations, and other illegal activities. California lawmakers have expanded protections to foreign workers and the new laws will go into effect in 2015. Under the new laws, foreign labor contractors are forbidden from charging any fees or other costs to workers for contracting activities. New protections also prevent employers and contractors from charging foreign workers with any costs or other expenses that are not charged to American workers in a similarly situated position. It limits the housing costs that employers can charge to foreign employees to ensure that they are only charged market rates.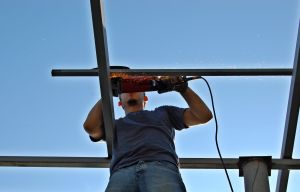 In addition to limiting expenses and fees, the new protections also prevent employers from requiring workers to pay any expenses prior to starting work. Employers are also prohibited from changing any terms of the contract that was originally provided to and signed by a foreign worker. Employers are able to make contractual changes if the employee is given at least 48 hours to reconsider any new modifications to the contract and must specifically consent to any changes in the contract. The new law also requires foreign labor contractors to meet additional documentation requirements. Employers and contractors must also comply with new regulations related to registration, licensing and bonding. Every employer is prohibited from using non-registered foreign labor contractors in California.
Employers who are found to be in violation of new labor laws could face strict penalties in the event of non-compliance. In addition to civil action, including a lawsuit filed by an employee, contractors and employers will also be held jointly liable for any contract and violation. The abuse of temporary foreign workers is an ongoing problem in California and throughout the United States. Third-party contractor as well as employers know that many workers are willing to come and work for low wages, even sacrificing pay for a place to work and live. This has created a host of abuses that the new California law seeks to rectify.
Many foreign workers do not realize that they have the same protections as American workers in the United States. If you are a foreign worker and have suffered from a wage and hour violation, discrimination, sexual harassment, or other civil rights abuse, remember that you can take legal action against a contractor or employer. Our Orange County employment law attorneys are dedicated to protecting the rights of foreign workers. We will take a strategic and comprehensive approach on your behalf, protect your rights and help you to collect just compensation in the event of a violation or abuse.
Employment laws are complicated and always changing. To best protect you rights as a foreign worker, it is important to consult with an experienced attorney who understands California and federal employment and labor laws. We can protect your rights, your reputation, and your future in the United States.
Employment lawsuits can be filed with assistance from the Nassiri Law Group, practicing in Los Angeles, Riverside, and Orange County. Call 949.375.4734.
More Blog Entries:
California Employment Law: New new Donor Protection Act, December 7, 2013 Orange County Employment Lawyer Blog
California Worker Wins Wrongful Termination Lawsuit, January 1, 2014, Los Angeles Employment Lawyer Blog