In the past few years, we have been hearing a lot about what is being called cyber terrorism. Whether it involves breaking into government computers and breaching personal data on hundreds of thousands of employees and their families, hacking a Department of Defense database, or hacking Sony's computer network to prevent the release of a major motion picture, cyber terrorism is becoming a major concern.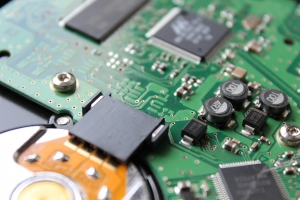 To help address this problem, the tech firms in California, especially, are working on new services they refer to as technology information security systems, and that means there are a lot of jobs being created. According to a recent news report from CBS Los Angeles, many of these new jobs are being created right here in Los Angeles and Orange County.  
To get an idea of just how many jobs we are talking about, the United States Bureau of Labor Statistics (BLS) says there are expected be around 27,000 new information security (InfoSec) workers by the year 2022. This is a huge increase in InfoSec jobs over the next several years, and many of these jobs will be based locally.
One of the Internet security industry leaders talks about how he got into InfoSec and offered some advice for those looking to do the same. He began his journey in 1991, when University of California at Los Angeles (UCLA) first got Internet access. He realized there were thousands of students already on the web on campus, and this could lead to something big. He also realized that Internet security would be important one day.
After he earned a bachelor's degree from UCLA, he opened his IT business and trained other companies on what they should be doing. While this may be difficult for many new grads with student loans and tuition being what they are today, he advises those interested to join trade groups and associations like ISC2 or ISSA.
While this is certainly a great thing for those wanting to work in the tech industry, one thing that Orange County employment attorneys are concerned about involves misclassification of employees as independent contractors. We have seen, with many new jobs in the tech sector, employers are trying to hire people on job-based projects and treat them as independent contractors rather than statutory employees.
While there is nothing wrong with this model, the problems occur when they treat the workers as employees with respect to how much control they exert over performance, but then treat them like contractors so they avoid paying benefits, overtime, healthcare, sick days, vacation days and similar things reserved for employees. Essentially, they want to have it both ways, and that is not only unfair, but is also known as misclassification of employees, which is a violation of the California labor code.
If the employer mandates when you should work, provides the equipment for you to work with, supervises every aspect of employment, or does any number of these things, but not necessarily all, they may be your employer, and you are not really an independent contractor.
Contact the employment attorneys at Nassiri Law Group, practicing in Orange County, Riverside and Los Angeles. Call 949.375.4734.
Additional Resources:
Technology Information Security Field Expanding Rapidly In Los Angeles, December 13, 2015, CBS Los Angeles, by News Desk
More Blog Entries:
McDonald's Faces Suit for Rampant Racial and Sexual Discrimination, Jan. 26, 2015, Orange County Discrimination Lawyer Blog