When employees work in helping professions, they generally expect their supervisors and co-workers to share values of compassion and empathy. Unfortunately, racial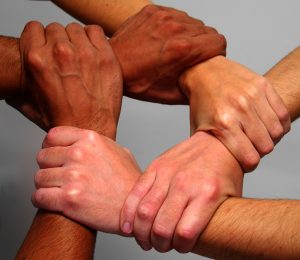 discrimination, harassment and bullying can rear their ugly heads nearly anywhere, even among people who do good for a living. These in turn give rise to employment lawsuits.
The Department of Mental Health and Addiction Services in Connecticut is currently grappling with a flood of such accusations among its staff. Recently, 40 employees came forward to share their stories during a forum, hosted by members of the Commission on Human Rights and Opportunities. After hearing a myriad of accounts of targeted attacks against staff members, State Sen. Len Suzio (R-Meriden) called for the state to open a formal investigation into reported systemic discrimination practices, according to an article from Record-Journal. Most of the accusations detailed instances of discrimination based on color, race, ancestry and national origin.
Title VII of the Civil Rights Act of 1964 explicitly forbids discrimination of employees based on "race, color, religion, sex, and national origin." U.S. Equal Employment Opportunity Commission defines one aspect of race discrimination as treating someone unfavorably because he/she is of a certain race or because of personal characteristics associated with that race. This applies to all steps in the employment cycle, including the hiring process, training, promotions, and dismissals. Connecticut NAACP said it had been working on complaints from the department for more than a year before they asked the CHRO to get involved. CHRO had already collected 28 complaints before the forum. Reported incidents spanned from 2014 to 2017.
Our Riverside race discrimination lawyers are equipped to handle the challenges that employees face in hostile work environments. One would think that pervasive accounts of racism and harassment would make it easier to prove wrongdoing and hold responsible parties accountable. However, our lawyers know such situations can make it feel impossible to find recourse. If the people who are supposed to be protecting you within your organization are the ones hurting you, it's hard to know who to trust. That's why our experienced attorneys are there to protect you and fight for a safer work environment for our clients.
Incidents at DMHAS allegedly included:
a supervisor displaying a headless picture of an employee,
threats of bodily harm,
an unwarranted search of an employee after accused of stealing food,
denial of advancement opportunities,
public humiliation,
a "penalty box," where employees under investigation were watched by patients and peers,
and retaliation, among others.
The local union has also come into question in the wake of these allegations. Several employees reported filing grievances with their union representatives, but no such grievances are on file, reports say. Another reported contacting the commissioner to no avail. The state chapter of NAACP said the union refused to sit down with the organization.
While investigations are underway, some proposed responses include an anonymous hotline, diversity programming, a task force to target discrimination, and  additional training.
CHRO is expected to decide on next steps this month, which could include a settlement or a referral of the case to the Equal Employment Opportunity Commission.
Contact the employment attorneys at Nassiri Law Group, practicing in Orange County, Riverside and Los Angeles. Call 949.375.4734.
Additional Resources:
DMHAS Employees, NAACP Accuse Agency of Discrimination, Jan. 27, 2018, By Mary-Ellen Godin, Record-Journal
More Blog Entries:
Tesla Accused of Racial Discrimination, May, 21, 2017, Riverside Employment Lawyers Blog