There has been a lot of news lately about the employment status of ride-sharing drivers for services such as Uber and Lyft.  The issue is whether these workers are employees or independent contractors.  If they are classified as independent contractors, they are not entitled to benefits and overtime pay.  For obvious reasons, the employers want to classify their drivers as independent contractors.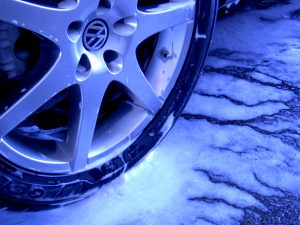 Another reason that ride sharing companies want these drivers to be classified as independent contractors is because, if they are, then the company does not have to maintain insurance for the drivers and are not liable for any damage caused by the drivers. There have been several cases before the employment commission in Los Angeles where the commission determined that these drivers were employees and not independent contractors.  While this certainly turned a lot of heads in the industry, it did not have any precedential value beyond the instant case.
However, in a later state case in California, the court indicated that it would likely find this was an employer relationship and not an independent contractor relationship.  Somewhat surprisingly, these employers were willing to accept what was becoming the obvious outcome of these disputes, but decided that from now on these workers would be treated much more like independent contractors as opposed to employees.
Now that this issue seems to be somewhat resolved, another issue has arisen that, according to a recent news feature from The Virginian-Pilot, has do with government agencies wanting the drivers to get fingerprint checks as part of complete background checks.  A lot of this comes from pressure from taxi drivers who say the ride sharing companies are a significant threat to their source of income, and, in a lot of ways, they are correct, but it did not seem like there was much they could do about that, so they fought to require the ride sharing drivers to have the same type of background checks they were required to undergo, so at least someone who would not qualify as a taxi diver could not get a job competing against them as a ride sharing driver.
From an employment law perspective, the issue of misclassification of employees is a major problem that happens all the time.  It is not only a problem for ride sharing drivers, but also delivery drivers, truck drivers, construction workers, and many other types of workers.  If you are an employee and you feel that your employer is wrongly denying you overtime pay and benefits by calling you an independent contractor, you should contact an employment attorney in Los Angeles as soon as possible to see if you have a valid claim.  One of the reasons you should not wait to contact an attorney is because you may miss your opportunity to report certain violations if you do not act promptly, due to filing deadlines and statute of limitation issues.
Generally speaking, the question of whether someone is an employee or an independent contractor has to do with the amount of control an employer has over a worker.  If the person who hires the contractor tells them to do a job and doesn't supervise every aspect of performance and does not provide equipment, the worker is more likely to be an independent contractor.
Contact the employment attorneys at Nassiri Law Group, practicing in Orange County, Riverside and Los Angeles. Call 949.375.4734.
Additional Resources:
Uber, Lyft battle governments over driver fingerprint checks, June 22, 2016, The Virginian-Pilot, By Dee-Ann Durbin
More Blog Entries:
United Auto Workers Union Sets Sights on Tesla Motors California Factory Workers, May 27, 2016, Orange County Racial Discrimination Lawyer Blog