Pregnancy discrimination remains an ongoing problem in workplaces throughout the U.S. and California. Women make up half the workforce, and almost 85 percent of them will become mothers at some point during their careers. And yet, as our Los Angeles pregnancy discrimination lawyers have seen time and again, pregnancy and childbirth are treated as if they are some kind of deviation from the norm. That's because many workplaces are constructed around the arcane idea that the ideal worker is male.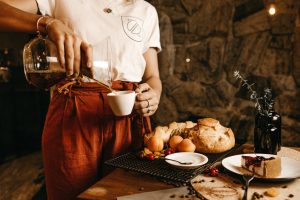 An employer commits pregnancy discrimination when taking adverse action on the basis of an employee's pregnancy, childbirth or condition related to pregnancy or childbirth. Some pregnancy-related medical conditions may include:
Gestational diabetes
Hyperemesis gravidarum
Preeclampsia
Pregnant workers with these conditions are entitled to reasonable accommodation under the Americans with Disabilities Act.
Food Service Industry Pregnancy Discrimination
A number of recent California pregnancy discrimination cases making headlines have involved food service industry workers, particularly those such as servers and hosts who serve in so-called "front-of-the-house" positions.
Among those was the case of  EEOC v. Maurizio Trattoria Italiana LLC, where a mom-and-pop Italian restaurant was ordered to pay damages of $18,800 to a former server. According to the U.S. Equal Employment Opportunity Commission, after the server notified the owner of the restaurant that she was pregnant, the owner slashed her hours and ultimately fired her. The owner reportedly told her that she "should stay home, since she was pregnant," that her pregnancy had caused problems with covering shifts and that the owner intended to offer her less pay for more work to discourage her from returning once her child was born. She was fired while less experienced serving staff were hired in her place.
This conduct violates Title VII of the Civil Rights Act of 1964, as amended by the Pregnancy Discrimination Act of 1978.
In another high-profile case, a 28-year-old former server at one of the restaurants owned by popular chef Thomas Keller sued for pregnancy discrimination after she was reportedly denied a transfer and later fired due to her pregnancy. She sought $5 million and a spotlight on what she called "a culture of misogyny in fine dining," particularly for front-of-the-house workers. Although a verdict was returned in favor of the chef in June, the Napa County Superior Court judge in September ordered a retrial on the basis of a lack of evidence to support the verdict as well as misconduct by the jury and defense counsel.
In 2018, a Los Angeles restaurant and jazz night club was ordered to pay $82,500 in a pregnancy discrimination lawsuit settlement. The server reportedly had her work hours cut after informing the owners she was pregnant, and she was ultimately removed from the schedule entirely. After giving birth, she was not allowed to return to work.
It is perhaps not surprising that restaurant employees typically grapple with this issue because servers, hosts and bartenders are typically females between the ages of 20 and 30. Restaurant owners and managers would do well to make sure they understand the law and their responsibilities within it.
Contact the employment attorneys at Nassiri Law Group, practicing in Orange County, Riverside and Los Angeles. Call 949-375-4734.
Additional Resources:
Encinitas restaurant to pay $18,800 to settle pregnancy discrimination suit, Jan. 7, 2020, City News Service, ABC-10 San Diego