Even within organizations whose mission is to protect the rights of others, it is possible for questionable practices that infringe on rights to taint the reputation and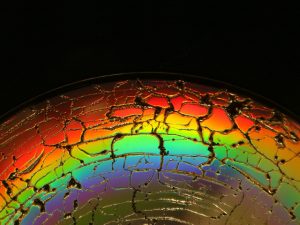 culture of the group. San Diego Lesbian, Gay, Bisexual, Transgender Pride has been caught up in accusations and internal tensions since the dismissal of its executive director in August 2016. Now the former employee is suing the group for wrongful termination as well as age discrimination and defamation of character.
The former executive director recently filed the lawsuit in Superior Court of California, County of San Diego claiming his firing by the group's board was personal and not based on performance or any sort of wrongdoing, according to a report from San Diego Reader. In fact, other group members and staffers were so incensed by the dismissal they demanded plaintiff be reinstated, protesting the decision at one of the organization's monthly meetings shortly after the firing.
Particularly noteworthy to those who defended plaintiff at the time of the dismissal was the booming success of San Diego Pride under his leadership. Many credit him for the record-breaking year the group had in 2016, according to NBC San Diego, including an influx of grants and popular events. He was seen as a rising star in the organization since he joined in 2013, first as an independent contractor, quickly escalating to general manager and then executive director the next year. The board remained vague on the sudden dismissal, citing a desire to "go in a different direction," causing more unrest among group members upset over the lack of transparency.Our trusted Orange County wrongful termination lawyers know personal conflicts can often improperly influence employment decisions. A sudden dismissal after years of strong results and good work ethic can be a red flag, especially when no concrete cause for termination is given.
Plaintiff claims tensions began when he took aim at one of the board members the previous year, accusing them of improperly soliciting and paying an entertainer for one of Pride's events. It was then he said he became a target of the board, ultimately culminating in his firing. After plaintiff's dismissal, rumors began that he was the one whose ethics were in question, some claiming he had stolen money and files from the organization. Plaintiff categorizes these rumors as defamation meant to justify the baseless firing and hurt his reputation.
Plaintiff also hopes to expose ageism in the organization through this lawsuit by outlining a pattern of discrimination against people over the age of 40. Plaintiff alleges San Diego Pride regularly refused to hire people over the age of 40, and gave preferential treatment to those in the group under 40. He said he experienced some of this bias directly, with board members referring to him as "Pride Daddy."
Wrongful termination and discrimination can be challenging to prove. That is why it is vital to have a team of experienced and knowledgeable attorneys like ours at your side who know the ins and outs of labor law and can help you build a case. If you have experienced discrimination in the workplace or you believe you were fired unjustly, we are here to defend your rights.
Contact the employment attorneys at Nassiri Law Group, practicing in Orange County, Riverside and Los Angeles. Call 949.375.4734.
Additional Resources:
Whitburn v. San Diego Lesbian, Gay, Bisexual, Transgender Pride, Feb. 13, 2018, Superior Court of California, County of San Diego
More Blog Entries:
Investigation Reveals Age Discrimination in Job Ads on Facebook, Jan. 10, 2018, Orange County Employment Lawyers Blog