A number of lobbyists, lawyers and staffers of the California Capitol urged state legislators to make changes in the way the state Assembly keeps track of and handles claims of sexual harassment. At the present time, it's alleged the procedures are confusing, arbitrarily enforced and often result in worse outcomes for victims as opposed to those are carrying out the abuse.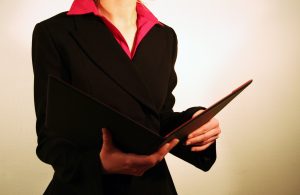 Calls for this action were heard during a five-hour committee meeting, which was the first in either of the state's legislative bodies to weigh the existing internal policies for sexual harassment misconduct. Although the decisions won't necessarily have a direct impact on private sector workers, policies and procedures with the Capitol are often viewed as a model and a standard. Other companies will carefully look at how the legislators govern themselves when drafting their own sexual harassment policies.
Although our sexual harassment lawyers in Riverside have been on the forefront of this issue for years, it's one that has gained enormous traction this year, one that has brought decades-old allegations to light and brought down extremely powerful men, from media moguls to Hollywood producers to politicians. Although it's been a shock to our collective conscious to see the many millions of people (women in particular) in California, the U.S. and throughout the world joint the #MeToo movement, many women and those who have been fighting for their rights know the prevalence wasn't all that shocking. It seems almost every woman, if not at some point personally a victim of sexual harassment, has seen it happen or knows someone who was targeted. 
While protections against sexual harassment have been in place for decades, their enforcement has always been an issue, whether we're talking about tomato farmers or movie sets or the halls of Congress. Last month, a number of U.S. Senate and House leaders introduced a bill that would overhaul the existing system for filing and settling sexual harassment claims made against Congressional employees. If the bill is enacted, sexual harassment training for all lawmakers would no longer be optional. The 1995 Congressional Accountability Act, processed under the Office of Compliance, would be altered by the new measure in a number of ways, including eliminating mediation requirements before workers can file sexual harassment complaints, creating an in-house victims' counsel and doing away with a mandate to sign non-disclosure agreements when filing a compliant.
Similar actions are sought by worker safety advocates in California, where several speakers to the committee described a toxic culture of fear and sexism that has resulted in a hostile work environment for many female staffers. An open letter submitted to the committee and signed by 140 women backed this narrative. Among the instances we know of, Assemblyman Raul Bocanegra (D-Pacoima) stepped down after he was accused of sexual assault of a subordinate, while Sen. Tony Mendoza (D-Artesia) had key leadership posts taken away by his co-workers.
Witnesses as the committee complained that while the state did have some strong policies in place, enforcement was sporadic and arbitrary. There were a number of cases of young employees losing jobs, relationships and their fervor for their work after they reported misconduct – and found themselves once again a target of scrutiny and retaliation.
The Assembly Rules Committee noted it had received a number of new complaints in recent weeks, but there was no official count of how many the state had received in the last 10 years. This failure too, activists said, must be addressed – and may open the state government to additional liability.
The California Department of Fair Housing and Employment (DFEH) outlines that all employers have the following duties when it comes to preventing harassment and correcting it when it occurs:
Distribute copies of the agency's brochure (or alternative writing in compliance with Government Code 12950) outlining worker rights;
Post a copy of somewhere in the workplace that outlines what workplace discrimination and harassment is;
Develop a harassment, discrimination and retaliation prevention policy that complies with 2 CCR 11023;
Ensure these writings are translated if 10 percent or more of workers speak a primary language other than English;
Provide two hours of sexual harassment training every year (applies to companies with 50 or more part-time or full-time workers).
Contact the employment attorneys at Nassiri Law Group, practicing in Orange County, Riverside and Los Angeles. Call 949.375.4734.
Additional Resources:
Victims denounce a failing system for reporting sexual harassment at the California Capitol, Nov. 28, 2017, By Jazmine Ulloa, The Los Angeles Times
More Blog Entries:
Recent Focus on Sexual Harassment Leads to More Complaints in LA, Nov. 21, 2017, L.A. Sexual Harassment Lawyer Blog