Sexual harassment claims against the former Fox News Chairman Roger Ailes ultimately cost the executive his job and resulted in a $20 million settlement with former anchor Gretchen Carlson. The allegations embroiled the company in controversy, as Greta Van Susteren, one of the longest-serving hosts, quit abruptly. Later, star Megyn Kelly, who would also come forward with claims of sexual harassment against Ailes, announced she was leaving for NBC. Kelly said she didn't come forward sooner with her claims of harassment because to do so would have been, "Career suicide."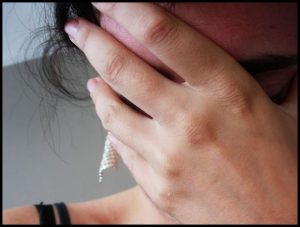 Now, it seems that these type of incidents were part of a larger pattern, perhaps even a corporate culture, as more allegations against other executives and hosts have been revealed. Most recently, The New York Times reported, was the revelation that 21st Century Fox, which is the parent company of Fox News, quietly settled a sexual harassment lawsuit filed by an employee against prime-time star Bill O'Reilly.
The claim was made by a female Fox broadcaster who first began working for the company in the 1990s. She worked for a time on the Fox & Friends weekend edition show, and she had a regular segment on The O'Reilly Factor. She alleges O'Reilly tried to initiate a sexual relationship with her back in 2011. However, she declined his advance, resulting in his retaliation, according to the lawsuit. Additionally, a long-time Fox News executive, now co-president of the company after Ailes' ouster, is also accused of retaliation in the case. 
According to USA Today, O'Reilly reported exerted significant influence over plaintiff's career. O'Reilly is alleged to have called plaintiff repeatedly and in some instances was making noises over the phone that were indicative of self-pleasure. He repeatedly asked her to come to his home in Long Island. He made numerous attempts to kiss her. He once took her to dinner and a theater (which she said she only did because O'Reilly had "total control over her work assignments") and then later, when he asked her to bring a key to his hotel room, he came to the door wearing his boxer shorts.
A letter obtained by the Times from plaintiff's lawyers to Fox News details the allegations, while an anonymous source told the Times that the confidential settlement was somewhere in the neighborhood of the "high six figures." Both the company and O'Reilly have said the allegations are false. However, there was apparently enough evidence compiled that defendants deemed it prudent to settle the case for a substantial sum rather than take the matter to court.
The settlement was reached back in September, though only recently became publicly known. September was also the same month that Carlson's lawsuit was settled. Ailes too denied the allegations of sexual harassment, though they effectively ended his career.
Another claim is still pending that involves another television personality who has raised similar allegations about executives at the network. The company reportedly offered her $1 million not to file a sexual harassment lawsuit or speak publicly about the matter. However, that offer was rejected and her lawsuit was filed in August.
As far as O'Reilly is concerned, this isn't the first time he has faced down these type of allegations. Thirteen years ago, he was accused by a female producer of engaging in unwanted sexual advances and lewd commentary over a period of time. She too claimed he called her and made noises that made it sound as if he was masturbating. He also allegedly told her on numerous occasions to purchase a certain sex toy and described to her a number of his sexual fantasies.
This history may be another reason executives and attorneys for the company were eager to settle, rather than take the case to trial.
Contact the employment attorneys at Nassiri Law Group, practicing in Orange County, Riverside and Los Angeles. Call 949.375.4734.
Additional Resources:
Fox News Settled Sexual Harassment Allegations Against Bill O'Reilly, Documents Show, Jan. 10, 2017, By Emily Steel and Michael S. Schmidt, The New York Times
More Blog Entries:
Report: Sexual Harassment, Rarely Reported, Knows No Occupational Bounds, Jan. 15, 2017, L.A. Sexual Harassment Lawyer Blog