FMLA, or the Family and Medical Leave Act, is a federal statute that guarantees certain employees up to 12 work-weeks worth of unpaid leave annually, without fear of losing their job. The law requires that workers covered by the law maintain worker health benefits during this time, and is intended to help workers balance their family and work responsibilities by granting them the ability to take a reasonable amount of unpaid leave for certain medical and family reasons. It also seeks to help the legitimate interests of employers and promote equal opportunity for men and women. It can be used in a number of different circumstances, including the birth of a child or to care for an immediate family member or spouse who is suffering a serious health condition.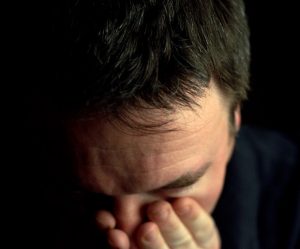 In the recent case of Chumbley v. Board of Education for Peoria District 150, a school district employee has filed an FMLA lawsuit in federal court in Illinois, alleging he was fired because he went on FMLA leave act. As the Society for Human Resource Management reports, the district fired him while he was on leave, with administrators insisting it was because two unrelated performance-related issues were discovered during that time. However, a remark made by plaintiff's supervisor regarding his FMLA leave supports his claim that the termination was in large part due to the fact that he took this protected leave.
According to court records, plaintiff was hired in 2005 as a director of research, testing and assessment. The position was to last three years, after which time it would be renewed automatically every year, unless the district gave notice that it wouldn't be renewed by April of the contract year. In March 2010, the district informed plaintiff that it intended to reassign him to a teaching post, but then re-hired him as a director position as an employee-at-will.
One of his key jobs in that role was management of a database called "Skyward," which contained confidential information of students and workers. Two years into that job, he informed the district's human resources director that he was under enormous work-related stress. The director posited that he should maybe take a leave of absence with FMLA, rather than quit outright. Soon after, he told his superintendent that he was under stress. He requested FMLA leave in October 2012, which would start the following month and last 12 weeks. He wanted to wait to start the leave until he's had a chance to hand off important projects to others. The school board discussed the FMLA request a week after it was made, and at that time the superintended reportedly stated she was "frustrated" with the request because she had tried to assist plaintiff with his stress and anxiety by offering job modifications. She also said she was frustrated because he had told people he would taking leave in a month, rather than immediately, which she said is not how most employees who take FMLA go about the process. A board member then – immediately after this was discussed – proposed potentially firing plaintiff prior to his leave on the basis of a few work evaluations that indicated some poor performance in certain areas.
The board did ultimately approve plaintiff's request for leave. However, during that time, the board became aware of two additional performance issues. The first was that he approved payment to a contractor without authorization and the second was that he had given a teacher access to the confidential database.
The day he returned from his leave, he was called into his boss's office and told he was being put on administrative leave for misconduct. He was ultimately reassigned to a job at the transportation department, which paid less and had a lesser title, because of the misconduct.
Plaintiff later filed a lawsuit alleging FMLA retaliation and violation of his due process rights. Although the trial court granted summary judgment to the defense on the due process claim (because employee was an at-will worker), it did give him permission to continue with this FMLA interference and retaliation claim.
Contact the employment attorneys at Nassiri Law Group, practicing in Orange County, Riverside and Los Angeles. Call 949.375.4734.
Additional Resources:
Supervisor's Comment on Timing of Leave Supports FMLA Claims, Jan. 18, 2017, By Jeffrey Rhodes, Society for Human Resource Management
More Blog Entries:
Trump's Labor Dept. Pick Previously Broke Wage-and-Hour Laws, Jan. 18, 2017, L.A. FMLA Lawyer Blog