The COVID-19 pandemic spurred many employers to adapt by allowing work-from-home arrangements. Now, with the risk of COVID having largely receded with the availability of vaccines, companies have been pressing staffers to return to in-person work. However, some workers have alleged the roll-out of these return-to-office plans has resulted in employment discrimination.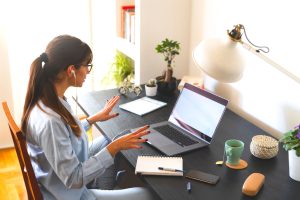 One such high-profile incident recently garnered a lot of headlines. Twitter Inc.'s controversial new CEO Elon Musk as reportedly notified employees (those remaining following a mass layoff) that they should steel themselves to return to in-person work – and long hours at highly intensive paces.
In response, a new class action employment lawsuit alleges this push is discriminatory against employees with disabilities. A former engineer who kickstarted the case says he was fired shortly after informing his boss of his desire to continue working from home because he's immunocompromised (a cancer survivor) and more vulnerable to contagious illness.
Musk's demand for in-office work wasn't a complete shock; He'd made his plans known shortly after buying the tech firm. Exceptions, he said, would be extremely rare.
The federal employment lawsuit asserts that work-from-home is a reasonable accommodation for disabled employees who can carry out essential job duties off-site. What's more, demands for workers to put in long hours at an all-out pace is an unreasonable expectation for disabled workers. Continue Reading ›