The COVID-19 pandemic spurred many employers to adapt by allowing work-from-home arrangements. Now, with the risk of COVID having largely receded with the availability of vaccines, companies have been pressing staffers to return to in-person work. However, some workers have alleged the roll-out of these return-to-office plans has resulted in employment discrimination.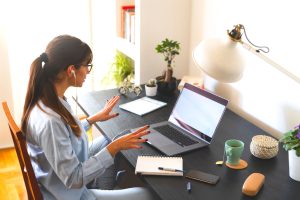 One such high-profile incident recently garnered a lot of headlines. Twitter Inc.'s controversial new CEO Elon Musk as reportedly notified employees (those remaining following a mass layoff) that they should steel themselves to return to in-person work – and long hours at highly intensive paces.
In response, a new class action employment lawsuit alleges this push is discriminatory against employees with disabilities. A former engineer who kickstarted the case says he was fired shortly after informing his boss of his desire to continue working from home because he's immunocompromised (a cancer survivor) and more vulnerable to contagious illness.
Musk's demand for in-office work wasn't a complete shock; He'd made his plans known shortly after buying the tech firm. Exceptions, he said, would be extremely rare.
The federal employment lawsuit asserts that work-from-home is a reasonable accommodation for disabled employees who can carry out essential job duties off-site. What's more, demands for workers to put in long hours at an all-out pace is an unreasonable expectation for disabled workers.
The lawsuit cites violations of the Americans With Disabilities Act (ADA) and California's Fair Employment & Housing Act. Plaintiff alleges disabled workers are unlikely as a whole to meet the new performance and productivity standard Musk has outlined, making the policy discriminatory. Some disabled workers have already been fired or forced to resign, according to the primary plaintiff. These workers and others have reportedly been offered severance packages by the company. However, as our Los Angeles employment attorneys can explain, such packages are often inadequate compared to what the employee is legally owed. But to accept usually means signing off on your legal right to pursue anything more.
(Meanwhile, Twitter is also facing litigation from other workers alleging failure to give adequate prior notice of layoffs to employees and contractors, which is against state and federal employment laws.)
Plaintiffs in the employment disability lawsuit are seeking:
That employees who accepted the company's severance offer still be allowed to pursue disability discrimination employment claims if the company did not first notify them of their legal rights.
Reinstatement of disabled employees who want to return to their jobs with reasonable accommodations.
Compensatory and other damages, post-judgment interest, attorneys' fees, and court costs.
Do Companies Have to Let Employees Work From Home?
It's worth pointing out that there is no law that says workers must be given a work-from-home option. However, there are laws that require companies to provide reasonable accommodations to disabled employees. What's more, the legal definition of "disability" is broader than what many employers presume. There is no one-size-fits-all for what is a "reasonable accommodation," but it could include a work-from-home arrangement – especially if one has already been in place for some time and has worked well. It's decided on a case-by-case basis.
Also worth pointing out that associative discrimination claims can also come into play here. For example, the worker themselves may not be immunocompromised, but their spouse is, and therefore they're seeking a continued work-from-home accommodation to protect their loved one.
Lastly, another protected group disproportionately impacted by return-to-office policies are women – specifically, mothers. Those who are unable to find adequate childcare arrangements may need accommodations like work-from-home options or flexible hours. Blanket policies demanding workers return to the office could disproportionately impact female employees, and thus may open the company to claims of gender discrimination.
Contact the employment attorneys at Nassiri Law Group, practicing in Newport Beach, Riverside and Los Angeles. Call 714-937-2020.
Additional Resources:
The return to the office may spur harassment, ADA claims, Oct. 19, 2021, By Katie Clarey, HR Dive