In California, employers must provide up to four months of disability leave for workers who are disabled due to pregnancy, childbirth or some related medical condition. This time doesn't have to be taken all at once, nor does it apply solely to full-time workers.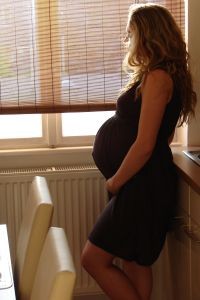 A woman need not be totally incapacitated or bedridden to be deemed disabled by pregnancy, but she must be unable to perform one or more essential job functions without undue risk to her or the child. Any periodic absences prior to childbirth can be subtracted from that four-month time frame.
The law also bars harassment on the basis of pregnancy and requires companies to provide reasonable accommodates for pregnant workers as necessary. Some of these protections went into effect in California as late as 2012. Many other states lack this kind of broad worker protection, but many employees continue to fight for their rights for working women in the course of their pregnancy.
In the recent case of Wages v. Stuart Mgt., the U.S. Court of Appeals for the Eighth Circuit weighed one such pregnancy discrimination case. Plaintiff alleged employer violated her rights under the federal Family Medical Leave Act (FMLA). Continue Reading ›