In California, employers must provide up to four months of disability leave for workers who are disabled due to pregnancy, childbirth or some related medical condition. This time doesn't have to be taken all at once, nor does it apply solely to full-time workers.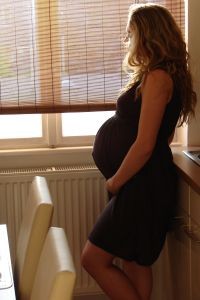 A woman need not be totally incapacitated or bedridden to be deemed disabled by pregnancy, but she must be unable to perform one or more essential job functions without undue risk to her or the child. Any periodic absences prior to childbirth can be subtracted from that four-month time frame.
The law also bars harassment on the basis of pregnancy and requires companies to provide reasonable accommodates for pregnant workers as necessary. Some of these protections went into effect in California as late as 2012. Many other states lack this kind of broad worker protection, but many employees continue to fight for their rights for working women in the course of their pregnancy.
In the recent case of Wages v. Stuart Mgt., the U.S. Court of Appeals for the Eighth Circuit weighed one such pregnancy discrimination case. Plaintiff alleged employer violated her rights under the federal Family Medical Leave Act (FMLA).
According to court records, plaintiff worked for a Minnesota property management company responsible for the management of some 30 apartment complexes. She worked as a full-time caretaker of one of these properties, responsible for vacuuming, mopping, cleaning, washing windows, dusting and, when necessary, snow removal. Her record of employment prior to pregnancy was unblemished.
In mid-2009, plaintiff learned she was pregnant. The pregnancy was categorized as high-risk, as she had previously suffered a potentially life-threatening condition known as ectopic pregnancy.
A few weeks into her pregnancy, she contacted the company's human resources offices numerous times to get information on post-birth benefits and FMLA forms.  No one returned her call.
In the fall, she began experiencing some abdominal pain, and her doctor determined she should not vacuum or mop, and provided her with a note to give to her employer on these points. Those duties were redistributed to other workers. The woman's boss then contacted her doctor to ensure there were no other restricted job duties.
The next month, though, the doctor wrote another note indicating plaintiff should not carry out snow removal. Employer again contacted doctor, and an assistant told employer plaintiff still could not mop or vacuum, although doctor had informed patient she could resume those duties.
Soon after, plaintiff experienced abdominal pain and missed three days of work for this reason. Her doctor than limited her to 20 hours of work a week.
Several managers met soon thereafter to assess her employment, and found she could no longer perform the essential functions of the job. The team concluded they could not accommodate her restrictions, and terminated her employment.
Plaintiff exhausted all administrative remedies, and then sued the company for violation of rights under both state and federal law. She alleged the company not only violated her rights, but then retaliated against her for requesting those rights.
Trial court granted plaintiff summary judgment as to her FMLA entitlement claim, finding she would succeed as a matter of law. The court also found her termination was causally connected to her requested FMLA leave.
Defense sought to alter or amend that judgment and plaintiff sought for the court to award damages. District court rejected defense request, and then awarded plaintiff $50,000 in back pay, $31,000 in prejudgment interest and $80,700 on liquidated damages, plus .11 percent interest on that amount.
Defense appealed.
The Eighth Circuit affirmed on the point of entitlement and retaliation, but remanded for jury trial on the issue of damages.
Contact the employment attorneys at Nassiri Law Group, practicing in Orange County, Riverside and Los Angeles. Call 949.375.4734.
Additional Resources:
Wages v. Stuart Mgt., August 2015, U.S. Court of Appeals for the Eighth Circuit
More Blog Entries:
Hansler v. Lehigh Valley Hosp. Network – Rights Under FMLA , July 22, 2015, Orange County Pregnancy Discrimination Lawyer Blog