Two workplace meal break cases are headed to the California Supreme Court this year and are being closely watched by Los Angeles employment lawyers. One has the potential to greatly increase the sum of employer penalties for meal break violations, while the other may require a more advanced calculation – and higher premiums – for requiring workers to work through meal breaks.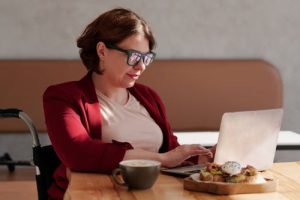 Meal break violations are the source of many California employment lawsuits. Labor Code Section 512 states that employers can't employ someone to work for more than five hours daily without providing them a meal period of at least 30 minutes – except if the total amount of work for the day is no more than 6 hours. (In that case, the meal period can be waived by mutual consent.) If the employee works more than 10 hours daily, than a second meal period of at least 30 minutes is required, except if the total number of hours worked is no more than 12. A second meal period can be waived by mutual consent – but only if the first meal period in was not waived.
There are a few exceptions, but for the most part, this is widely applicable. During the meal break, employees who aren't fully relieved of all duties are considered to be "on duty," and are only allowed when the nature of work prevents an employee from being relieved and it is to compensated at the regular rate of pay. Employees must agree to this in writing, and these agreements must indicate the employee can revoke the agreement at any time. If the employer requires the employee to remain on site during meal breaks, then that time must be paid – even if the worker is fully relieved of all duties. If an employer doesn't provide a meal break, the employer must pay an additional premium of one hour of pay at the employee's regular rate for each work day that the meal period isn't provided (though this isn't counted as hours worked for tallying overtime).
Over the last couple years, state appellate courts have taken on numerous cases that have involved those on-duty meal period agreements, as well as the method for calculating premium pay when employers fail to provide a compliant meal period. Continue Reading ›