Los Angeles religious discrimination attorneys know that the disparate treatment received by Muslims has been on the rise the last two decades. What is also now being reported by the Pew Research Center is that many now also perceive a substantial rise in discrimination against those of the Jewish faith and nationality.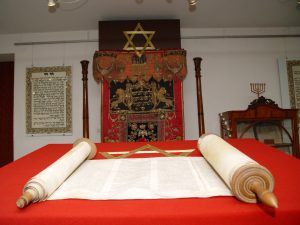 The percentage of Americans saying Jewish people face "at least some" discrimination spiked by 20 percent just in the last three years.  It is now up to 64 percent. The share of those saying Jewish people face "a lot" of discrimination at work, in education and housing nearly doubled in that same time frame, going from 13 percent to 24 percent. Although views on this are varying depending on party lines (with Democrats being more likely than Republicans to indicate they've seen a spike in discrimination) both sides see a shift.
The survey was conducted this month among more than 1,500 adults, who also stated there is either some or a lot of discrimination in America against those who are Muslim, black, Hispanic, gay, lesbian and women. Muslims in particular are recognized as suffering discrimination, with more than 8 in 10 respondents agreeing they face some discrimination and more than half saying they face a lot. Among the nine groups about which respondents answered, this was the highest.